We Remember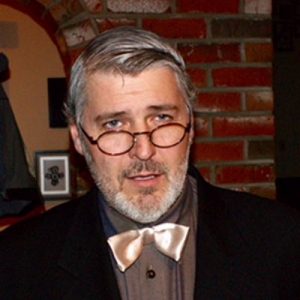 ATKINSON, Wilf
April 9, 1960 — August 15, 2018
It is with profound sadness we mourn the loss of our beloved friend, son, brother and uncle, Wilf Atkinson. Born April 9, 1960 Wilf passed suddenly, but peacefully, on August 15, 2018 in Kelowna. Born in Winnipeg, Manitoba he moved to Kelowna at the age of 15 to live with his sister Carol and her husband Dave. He remained here for most of the past 43 years.
Wilf was larger than life and would give you the shirt off his back. He was widely known as one of the first hot dog vendors working the downtown bar scene. Wilf spent many years working in local restaurants and cooking in camps throughout Canada's North. Most recently he worked at KGH and ran the concession at the Apple Bowl.
Wilf was predeceased by his mother Betty Pearson, father Stanley, stepfather Jack, sister Dianne and niece Jenna of Winnipeg, Manitoba and sister Carol of Kelowna. He is survived by his 3 sisters Debbie Dunlop (David – Winnipeg), Wendy Granger (Winnipeg), and Heather Wallman (Armstrong), brother-in-law David Alexander (Kelowna), stepbrother Dwight Pearson, his nieces Joanna, Megan, and Kim, his nephews Jason, Shane and Jeremy and numerous cousins, grandnieces and grandnephews.
He will be sadly missed, but fondly remembered by his Kelowna 'family', especially his best buds Blair, Barry, Brian, Bacon, Lance and Kyle and their families and his 'ladies' at KGH.
A Celebration of Life will be held on Saturday, September 8 at 4:00 pm at Springfield Funeral Home, 2020 Springfield Road, Kelowna, BC. Feel free to bring a story to share during the service.
If you wish to send a condolence, post photos or share a memory, please scroll down the page to the area called "Share Your Condolences."
Service
Saturday, September 8 at 4:00 pm
Location
Springfield Funeral Home