We Remember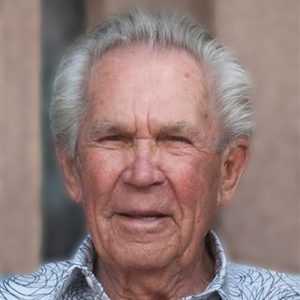 BARAN, Michael Peter
—
Michael passed away on Tuesday, July 30, 2019 at the age of 92.  He leaves behind his loving wife, Darlene, and son, Christopher; his grandchildren Kimberly and Lee; his great grandchildren Parker and Paige; his siblings Jean and Ron; and many nieces and nephews. He was predeceased by his parents Peter and Mary Baran; his sister Anne; and his brothers Jack, Len, and Wally.
Mike left home at an early age. He played hockey in New Westminster, BC and Penticton, BC, and he also refereed. He owned car lots in Vancouver, BC and Calgary, AB, and he purchased a new and used appliance store in Kelowna, BC and operated it for 18 years. Mike then retired and spent winters in Arizona, USA, and was a member of Kiwanis and Elks Club.
A Memorial Service will be held Saturday, August 3, 2019 at 1:00 pm at Springfield Funeral Home, 2020 Springfield Road, Kelowna, BC. Donations in memory of Mike can be made to the Alzheimer Society of BC, alzheimer.ca/en/bc. If you wish to send a condolence, post photos or share a memory, please scroll down the page to the area called "Condolences".
Service
Saturday, August 3, 2019 at 1:00 pm
Location
Springfield Funeral Home
Service Information
Service Details
The service for BARAN, Michael Peter is scheduled for Saturday, August 3, 2019 at 1:00 pm. Below you will find the map for the service location and the contact information should you have any questions.