We Remember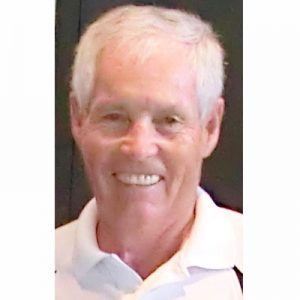 BRADSHAW, Lee H, P.Eng.
1934 — 2018
It is with deeply saddened hearts that we announce the passing of a dear husband, father and friend on May 1, 2018.
Lee was born and raised in Mountain View, Alberta where he received his primary and high school education. He attended Queens University in Kingston, ON for one year, followed by three years at UBC in Vancouver, receiving his Bachelor of Applied Science and Mechanical Engineering degrees in 1957.  A career with Shell Canada took him to Regina, then Edmonton where family dictated a switch in careers. Following a year at the University of Alberta where Lee attained his Education Diploma, he was fortunate to be hired at the newly opened Northern Alberta Institute of Technology. Through summer school at the U of A, Lee received his Bachelor of Education degree (with distinction) and was hired by Ian Burn, Head of the Physics Department, as a Physics Instructor at NAIT. Subsequently, Ian and his wife, Hazel, became true life-long friends. Through advancements and promotions Lee rose to the position of Vice-President, Academic. During this time, a contract position in Pakistan resulted through NAIT's International Education Department. In 1992, he and Reina divorced, and he met Stephanie. After 35 years of service at NAIT, Lee retired in 1997 and he and Stephanie were married in 1999. A position with the Canadian Petroleum Institute (a private educational consulting firm) resulted in a contract in Peru which continued for eight years. In the spring of 2003, Lee and Stephanie relocated to Kelowna, BC.
Mourning his passing is his loving wife and true love, Stephanie, sons Mark (Rayto), Scott (Joanna Cheesman), daughters Sandy (Paul) Kennedy and Dale (Ed) Zukowski, as well as his step-sons Kier (Jennifer) Wilson and Kyle (Karoline) Wilson; grandchildren Rachel and James Kennedy, Connor and Autumn Bradshaw, Eric Zukowski and Breaux Wilson; brother Carlyle (Brenda) Bradshaw, sister Janet (Don) Larson, and sister-in-law Carma Bradshaw, and also Justine Brazeau (daughter of MJ) and MJ's family; as well as numerous nieces, nephews and cousins. Lee was predeceased by his parents Evans and Alberta Bradshaw, brother Dean Bradshaw, and grandson Joel Zukowski.
Lee had a love for golf from a young age, having been introduced to the game by an uncle. He had memberships at the Belvedere Golf and Country Club outside Sherwood Park, AB and The Highlands Golf Course in Edmonton's beautiful River Valley. The move to Kelowna saw him at the Shadow Ridge Golf Course for four years, then joining The Harvest in 2008. A member of The Senior Men's Club, Lee had no qualms about playing from the forward tees to ensure a better game. For almost 10 years, Lee nurtured a small green at his Kelowna home complete with regulation cut holes, flags and a "No Carts Past This Point" sign. This was a huge highlight for visiting grandchildren (and some adults).
When not chasing the little white ball, Lee enjoyed reading biographies of world leaders, sports figures and movie stars. His music genre was primarily classical and pianists Beethoven and Mozart were his favourites. Playing the piano, for his enjoyment only, consumed many an afternoon. He also admitted to being a TV addict and tuned in to sports, politics, and old movies "with good acting."
Special thanks go out to some amazing medical friends, in particular, Dr. Ron Gore (and nurse/wife Jean), Drs. D. Plausinis, R. Demco, L. Shaw, and nurse Deanna Hammer.
We invite all those who knew Lee to attend a celebration of his life on Thursday, June 28 at 1:00 p.m. at The Harvest Golf Course, 2725 KLO Road, Kelowna, BC. In lieu of flowers, a donation to Kid's Cancer (in memory of Joel) may be made through the kidscancercare.ab.ca website.  If you wish to send a condolence, post photos, or to share a memory, please scroll down this page to the area called "share your condolences."
Service
Thursday, June 28 at 1:00 p.m.
Location
The Harvest Golf Course
Service Information
Service Details
The service for BRADSHAW, Lee H, P.Eng. is scheduled for Thursday, June 28 at 1:00 p.m. . Below you will find the map for the service location and the contact information should you have any questions.