We Remember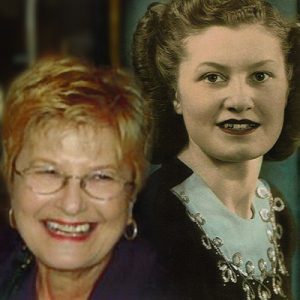 CARPENDALE, Elsie
January 26, 1932 — August 8, 2019
Elsie Carpendale passed away peacefully at Central Okanagan Hospice House on Thursday, August 8, 2019.
Elsie was born in Calder, Saskatchewan on January 26, 1932. She had a full life raising her 5 children in Regina, Saskatchewan and retired to Kelowna, British Columbia in 2002.
She was a loving and devoted mother, spent countless hours enjoying her ten grandchildren, they were the loves of her life, and she cherished spending time with her partner Bill. Elsie also enjoyed many activities such as gardening, decorating her home, crocheting, quilting, reading, ceramics and traveling.
She leaves behind her children and grandchildren: son Gary (Ruth) Carpendale, and grandsons Riley Darke and Casey Darke; daughter Shelley Bennett, and granddaughters Miranda Bennett (Bryan Buss), Chelsea Bennett, and Courtney Bennett; daughter Debbie Bowering, and grandchildren Gary Bowering and Brittni Bowering; daughter Diane Carpendale, and grandchildren Kristin (Brett) Holder, Jenna Pawelko, and Ryan Pawelko; and son Larry Carpendale (Sandi Wade). She will also be sadly missed by her brothers Nick Kohanski, Walter Kohanski, and Edward Kohanski. Elsie was sadly predeceased by her parents Henry and Mary Kohanski, brother Mike Kohanski, sisters Anne Inget, Steffie Fyck, Ella Kochanoski, and Jean Neuwirth, and her loving partner Bill Rusch.
Please join the family to celebrate her life on Wednesday morning, August 14, 2019, from 10:00 am – 11:00 am, in the Meeting Room at 1170 Brookside Avenue in Kelowna, BC.
In lieu of flowers, donations may be made to the Diabetes Foundation at www.diabetes.ca. If you wish to send a condolence, post photos or share a memory, please scroll down the page to the area called "Condolences".
Service
Wednesday, August 14, 2019, 10:00 am – 11:00 am
Service Information
Service Details
The service for CARPENDALE, Elsie is scheduled for Wednesday, August 14, 2019, 10:00 am – 11:00 am. Below you will find the map for the service location and the contact information should you have any questions.