We Remember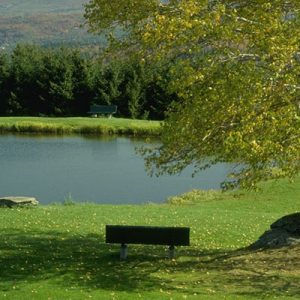 DENNISON, Walter (Wally) Daniel
—
DENNISON, Walter (Wally) Daniel passed away peacefully in his sleep at Kelowna General Hospital on the evening of May 3, 2018, after a short hospitalization.  He was 84 years of age.  Up until only the last few months of his life, Wally was an active member of his church, Trinity Baptist, and the Kelowna seniors' community.  A retired journalist, Wally was a frequent contributor to these very pages, in the form of both guest columns and frequent letters to the editor regarding current issues on everything from the international to the purely local level.  He will be sorely missed.
Born of immigrant parents on October 23, 1933 in Detroit, Michigan, Wally was the youngest of several brothers, all of whom predeceased him.  Wally graduated from Detroit City College with a degree in journalism and did his military service in the US Fifth Army's Infantry Division as a fully trained medic.  He was honourably discharged from the Army after having been stationed at Fort Leonard Wood and then San Antonio, Texas.  Wally went into newspaper journalism in Milwaukee, where he soon won an award.  During this time, as he fondly recalled, he had the opportunity to conduct extensive interviews with astronaut and subsequent US Senator John Glenn, and civil rights titan, Martin Luther King Jr.
It was while in Milwaukee that he met and married his wife Marilyn, a cytologist from Winnipeg who had worked in the cancer research field in the laboratories of several US hospitals and universities.  In 1964 the couple returned to Winnipeg to be closer to Marilyn's family and Wally became a Canadian citizen.  He joined the Winnipeg Free Press, where he worked for the rest of his professional life, covering everything from business, Northern and Aboriginal affairs, to provincial politics.  He won another award in the early 1970's for his investigative reporting on (and criticism of) the then Manitoba NDP Government's handling of a major Hydro Dam Project.  Wally retired from the Free Press in 1994 and relocated to Kelowna, which he had visited several times and frequently described as "the most beautiful region in the greatest country (his adopted one) in the world."
Unfortunately, Wally's marriage to Marilyn ended in divorce in the early 1970's, having produced one son, Stephen, who survives him, along with daughter-in-law Barbara and grandson Nicholas.  Wally's granddaughter Jessica sadly predeceased him.
By the mid 1970's, Wally's natural curiosity had let the travel bug bite into him deeply and it did not relinquish its grip until only a very few years ago when his mobility began to decline severely.  Over the course of several decades, Wally set foot, in most cases more than once, on every continent on this planet, save Antarctica.  Upon each of his returns, he would write extensive travel pieces for the Free Press about adventures like coming too close for comfort to a wildfire in the Australian outback, or running with the bulls in Pamplona, Spain – twice.
Wally always travelled off the beaten path, sometimes by four-wheel drive, sometimes by bicycle, sometimes canoe, sometimes kayak, and probably most often on foot with a backpack.  In fact, Wally was regarded as an expert with a paddle, having survived white water rapids in places from Manitoba's Bloodvein River to Africa's Zambezi, including a near-brush with death in Papua, New Guinea.  He was personally invited by Winnipeg kayaking legend, Don Starkell, first to participate in an Arctic expedition that he was prepared to join but which unfortunately never materialized, and, later in a South American expedition which resulted in Starkell's book, Paddle to the Amazon, but Wally had to reluctantly decline due to his commitments to the Free Press.
Passionate about fitness, Wally also travelled to participate in many of the world's major marathons, from Athens, Spain, Peru, and Boston to the Iron Man Triathlon in Hawaii, as well as many others in-between.  While living in Winnipeg, he ran the Manitoba Marathon multiple times and participated in its organization one year.  Also, between Winnipeg and Kelowna, he participated in the annual Terry Fox Run (a charitable cause dear to his heart) thirty years in a row, although his last time was by walking in the senior's category.  Indeed, even when the time came that he was forced to use a walker, he continued to make respectable treks with the assistance of same, from his suite at the Okanagan Chateau to the Orchard Park Mall, and the Capri Mall on Gordon Drive, until only scant weeks before his passing.
In his later years, Wally's Christian faith became a central pillar of his life and he became a very active member of Trinity Baptist Church.  He gave generously of his money and time to his church and community.  Being a member of Trinity Baptist's prayer circle, he participated in hymn sing events at assisted living facilities and visited the hospital to read to bed-ridden patients.  He also managed to turn his innate wanderlust to his Lord's service by participating in Baptist missions to Rostov-on-Don, Russia, and to Campo Bom in Brazil's southernmost state of Rio Grande do Sul, regarding which he published his book, For the Love of God's Kids In Brazil: A Jesus-like Role Model to the World, all proceeds from the sale of which were donated to the Brazilian Chain of Love Ministry.  Wally's last major trip was to the Holy Land and Egypt (for the second, or possibly third time) including the Jordanian city of Petra, one of the marvels of the ancient world.  That last trip was by tour bus, with a walker; the first had been by four-wheel drive and on camelback!
Wally, Dad and Grandpa: it's been a long way from Detroit City to your beloved Okanagan Valley, especially with a few circumnavigations of the globe in between, but you touched a lot of hearts along the way.  God bless you; He has welcomed you into His loving arms.
Wally's pastor and best mate, Rev. Dr. Gordon Fletcher will conduct his Memorial Service on Saturday, July 7th at 2:00 pm at Springfield Funeral Home Family Center, 2020 Springfield Road, Kelowna, BC.  Memorial donations may be made to the Canadian Cancer Society, www.cancer.ca.  If you wish to send a condolence, post photos, or to share a memory, please scroll down this page to the area called "share your condolences."
Service
Saturday, July 7th at 2:00 pm
Location
Springfield Funeral Home Family Center
Service Information
Service Details
The service for DENNISON, Walter (Wally) Daniel is scheduled for Saturday, July 7th at 2:00 pm. Below you will find the map for the service location and the contact information should you have any questions.