We Remember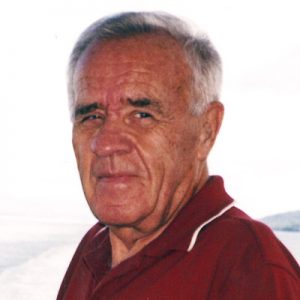 FRIESEN, Harvey
August 29, 1931 — June 17, 2019
With heartfelt sadness we regret to announce that Harvey Friesen, beloved husband, father, grandfather & great grandfather went to be with the Lord on Monday, June 17, 2019 at the age of 87.  He passed away suddenly and unexpectedly at home with his wife at his side.  He is survived by Marion, his best friend and loving wife of 63 years; two daughters Joan (Cam) Zaremba of Smithers and Bonnie (Kevin) Olson of Kelowna; son-in-law Ken Chute of Lake Country; six grandchildren Josie (Roger) Sterritt, Kristy Bazak (Anders Starheim), Cole (Courtney) Vasko, Chelsey (Mike) Wilson, Megan and Nathan Olson; seven great grandchildren Holly, Tanner, Amber, Carter, Josh, Hunter, and Charlie; Ken's children Cory, Chessa and Crystal; four sisters: Betty, Elsie, Anne and Kathy; three brothers: Nick, Ted, and Peter; extended family and many dear friends.  He was predeceased by an infant daughter, son Jeff, daughter Debbie, grandson Ronnie, and siblings Dora and Dave.
Harvey was the fifth child born to Peter & Mary Friesen on August 29, 1931.  The growing family was living in Saskatchewan at the time but relocated to southern Manitoba in 1932. Although he was born on a farm into a farming family, he knew from a very young age that he never wanted to be a farmer. Vehicles were his passion and thus his jobs ranged from auto body repair to tires and everything in between. In 1954 he met and eventually married Marion, the love of his life. In 1966 Harvey & Marion moved their family of 3 little girls from Manitoba to Kelowna. A few years later a baby boy joined the family. Sadly, Harvey began losing his eyesight in the early 1990's and was forced to take an early retirement soon after. He took up lawn bowling for the blind with Marion as his coach.  During the ten years they competed they won numerous competitions including a gold medal (in pairs) at the B.C. Summer Games for the Disabled in 2000. Harvey was a man of integrity with a cheerful disposition and despite his declining health over the years those attributes did not diminish.  Except for family, he loved nothing better than a good visit over a good cup of coffee.  A gentleman in every sense of the word, a kind heart and gentle spirit – he will be dearly missed by those left behind.
A Celebration of Harvey's life will be held on Monday, June 24, 2019 at 1:00 pm at Mission Creek Alliance Church, 2091 Springfield Rd, Kelowna, BC. Should family and friends desire, memorial donations may be made to the Cardiac Care Centre at KGH, www.kghfoundation.com/heart-rhythm or a charity of choice.
If you wish to send a condolence, post photos or share a memory, please scroll down the page to the area called "Condolences."
Service
Monday, June 24, 2019 at 1:00 pm
Location
Mission Creek Alliance Church
Service Information
Service Details
The service for FRIESEN, Harvey is scheduled for Monday, June 24, 2019 at 1:00 pm . Below you will find the map for the service location and the contact information should you have any questions.