We Remember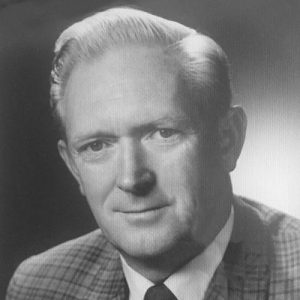 GEMMELL, Andrew Gordon
December 30, 1925 — October 12, 2018
Born December 30, 1925, in Selkirk Manitoba, to James and Evelyn (Comber), passed away peacefully, October 12, 2018, in his 93rd year.  Andy is survived by his wife and soul mate of 70 years, Margaret, his four sons Bob (Monica) of Kelowna, David (Maureen) of Ponemah, Manitoba, Paul (Janis) of Abbotsford, BC, and Peter (Ramona) of South Surrey, BC; eight grandchildren: Andrea (Andrew) Cochrane, David (Kristina), Matthew (Erin), Andrew (Carly), Jeff, Lauren, Carmen and Olivia Gemmell; five great grandchildren: Ben, Olivia, Sam, Max and Isla who is soon to be a big sister.  He was predeceased by his sister, Frances Powell, of Winnipeg.
Andy served during WWII aboard HMCS Prince Robert, which was sent to Hong Kong at the end of the war to repatriate Canadian prisoners of war.  After the war he went on to earn his degree as a Chartered Accountant in 1949.  Shortly thereafter Andy joined Beaver Lumber, where he held several senior management positions during a 34-year career that saw he and Marg make life-long friends in stops from St. Catharines, to Oakville, Edmonton, Winnipeg and Mississauga.  His last responsibility with Beaver Lumber, then owned by the Molson Companies, was the introduction and successful implementation of the Franchise owner/operator program.  Andy retired in 1981, settling in the Okanagan Valley to spend the spring and summer months while wintering in Naples, Florida.  He was an avid golfer whose career featured five holes-in-one and lots of happy memories with his many golfing friends.  During his retirement years Andy explored his artistic talents, producing numerous pieces in a variety of mediums that are proudly displayed in the homes of his family.
Much loved by those close to him and respected by all who had the good fortune to get to know him, Andy will be missed.
A private, family service will be held to inter his ashes in their final resting place.
If you wish to send a condolence, post photos or share a memory, please scroll down the page to the area called "Share Your Condolences."
Service
A private, family service will be held to inter his ashes in their final resting place.