We Remember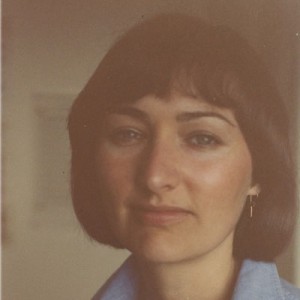 JOHNSON, Beverley Ann
June 9, 1949 — December 18, 2017
I am a part of all that I have met;
Yet all experience is an arch wherethro'
Gleams that untravell'd world whose margin fades
For ever and forever when I move.
-Ulysses, Tennyson
It is with profound sadness that the family of Beverley Ann Johnson announces her  passing on Monday, December 18, 2017. Beverley is survived by her loving daughter Bronwyn, mother Helen of Kelowna, sisters Jacqueline Nielson of Ladysmith and Diana Hattori of Kelowna, brother Richard "Ric" Johnson of Kimberly, and many nieces, nephews, extended family members, and friends. She was predeceased by her father Richard Johnson and brothers-in-law Joseph Hattori, and Eric Nielson.
Born June 9, 1949, and raised in the small community of Marysville, Beverley left the Kootenays to acquire a Bachelor of Arts from the University of Lethbridge, and later her Teacher's License from the University of British Columbia. Her desire to experience life in every aspect took her overseas during the early 80′ where she taught English in both Papua New Guinea and Taiwan. After returning to Canada she moved to Vancouver and worked for several years in investment banking before relocating to the Okanagan to raise her only daughter, Bronwyn.
A thoughtful and compassionate woman, Beverley was always ready to help friends and family with anything from childminding to home renovations. She was skilled in many areas and welcomed the opportunity to share her talents with others. Her skill as a seamstress, in particular, kept her in demand with family and friends, and gave her an outlet for her considerable creative energy.
On warm spring and summer days you were likely to find Beverley spending time outside either gardening, or else sitting in the shade enjoying a good book, often accompanied by her cat Tippie. An avid learner throughout her life Beverley enrolled at UBCO after retiring in 2014 taking a variety of classes in areas that interested her. She also took pleasure in long conversations over a bottle of wine, which gave her the opportunity to swap ideas on literature, travel, and politics. Much missed by friends and family will be her quiet flair for storytelling and sly sense of humour.
Her passionate heart and courageous spirit will always be remembered by those who knew and loved her.
A Memorial Service will be held on Monday, April 30th, 2018 at 10:00 am at The Laurel Packing House, 1304 Ellis Street, Kelowna, BC. In lieu of flowers please consider donating to the BC Poverty Reduction Coalition http://bcpovertyreduction.ca/about/
If you wish to send a condolence, post photos or share a memory, please scroll down the page to the area called "Share Your Condolences."
Service
Monday, April 30th, 2018 at 10:00 am
Location
Laurel Packing House
Service Information
Service Details
The service for JOHNSON, Beverley Ann is scheduled for Monday, April 30th, 2018 at 10:00 am. Below you will find the map for the service location and the contact information should you have any questions.