We Remember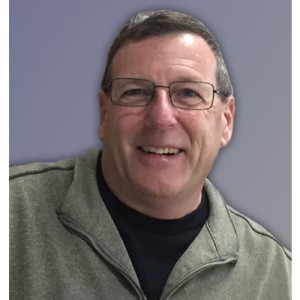 KENNELLY, Paul Joseph
—
With great sadness and heavy hearts we announce Paul's sudden passing from a pulmonary embolism on Friday, November 24, 2017 at the age of 57.  Survived by his loving wife Grace; daughters: Shannon Kennelly (Matt Parent), Lauren (Nathan) Vanderlinde; grandchildren: Alden, Gabby and Silas; his parents: Betty and Brendan Kennelly; sister Colleen Kennelly; brother Sean (Laurie) Kennelly; as well as numerous nieces and nephews.  Paul was born on June 18, 1960 in Scarborough, Ontario. He met Grace (born Dreher) after he moved to Kelowna and they married in 1984.
We love him and already miss his joyful spirit, sense of humour, sparkling blue eyes, big smile, generosity, giving heart and love for his family, friends and his Lord. We could always count on him to do whatever needed to be done and to do it well. He was a man of integrity in both his personal and professional life. He loved Grace and his family dearly and his grandchildren were the apple of his eye. He took every opportunity to talk about them and spent as much time as possible playing with them, looking after them, building wonderful toys for them and cheering them on at their soccer games. He was their beloved Papa.
Paul was the Director of Maintenance for Conair Aerial Firefighting since January 2011. He was a licensed Aircraft Maintenance Engineer with extensive experience including 29 years associated with the Convair 580. He was the Production Manager during the airtanker conversion program for Convair 580 and was responsible for all maintenance on Conair's aerial firefighting fleet.
Paul liked fast cars and fast aircraft. His favourite hobbies were building and flying model airplanes and restoring his Fiat Spider. As well, he thoroughly enjoyed a good game of golf.
We extend deep gratitude to Paul's friends and colleagues at Conair Aerial Firefighting.  They are beyond amazing in their assistance, support and sensitive care during this traumatic time.  We give a special thank-you to Matt Bradley, Tanya Morgan, Joanne and Mark and Dennis, the pilots who flew us to Abbotsford and back to Kelowna the next day.  We deeply appreciate every one of you.
We also extend a heartfelt thank-you to Dr. Don Burke and the critical care team at Abbotsford Regional Hospital for their heroic and competent efforts to save Paul's life.  A special thank-you to Dr. Burke personally and to Sue and Sandra, the trauma social workers, who gave us sensitive support and care.  We appreciate you very much.
In memory of Paul, contributions can be made to Samaritan's Purse Operation Christmas Child, www.samaritanspurse.ca.
Paul, God has you in His arms. We have you in our hearts.
A visitation will be held on Friday, December 1st from 1:00 pm at Springfield Funeral Home, 2020 Springfield Road, Kelowna, BC, with Interment to follow in Kelowna Memorial Park Cemetery at 3:30 pm and a Memorial Celebration at 4:30 pm at Springfield Funeral Home.  If you wish to send a condolence, post photos or to share a memory, please scroll down this page to the area called "share your condolences."
Visitation
Friday, December 1st at 1:00 pm at Springfield Funeral Home(2020 Springfield Road, Kelowna, BC)
Service
Graveside Friday, December 1st at 3:30 pm Kelowna Memorial Park Cemetery with a Memorial Service to follow at 4:30 pm
Location
Springfield Funeral Home
Service Information
Service Details
The service for KENNELLY, Paul Joseph is scheduled for Graveside Friday, December 1st at 3:30 pm Kelowna Memorial Park Cemetery with a Memorial Service to follow at 4:30 pm . Below you will find the map for the service location and the contact information should you have any questions.