We Remember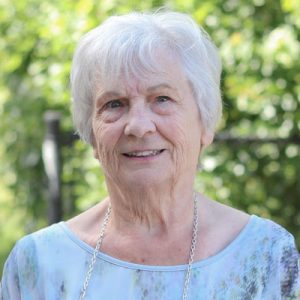 KENTEL (Yungblut), Shirley Ann
July 28, 1935 — March 31, 2019
On the evening of March 31, 2019, Shirley Ann Kentel (Yungblut) a loving wife, mother, grandmother, sister, aunt, and friend passed away peacefully at home. She will always be remembered for her commitment to her family and friends and her unwavering love.
On July 28, 1935 in the warmth of the beautiful Niagara Valley, Shirley Ann was born to Susannah (Lahmer) and Theodore Yungblut in St. Catharines, Ontario. She was baptized March 15, 1936 and confirmed June 27, 1954 at Christ Lutheran Church in St. Catharines. She was raised harvesting grapes amongst nine siblings in a farm house on 4th and Louth.
After completing high school, she joined the Royal Canadian Air Force where she faithfully served until the time her sweetheart Murvyn Kentel drove along the St Lawrence River from St. Catharines to Prince Edward Island to drop a knee and propose marriage to her in Lover's Lane in the village of Avonlea.
Shirley Ann Yungblut and Pastor Murvyn Renwick Kentel were married June 9, 1956. They were blessed with four children Jim (Carmen), Jeanne, Steve (Jacquie), and Miriam. She was also delighted to love twelve grandchildren Joshua (Hannah), Sarah (Rob), Jesse, Jo, Curtis (Chelsea), Christina, Jensen, Kevin, Eli, Joel, Kai, and Carter.
Although family was always her priority, she also was a creative genius crafting many works of art, she worked as a real estate agent, at the age of 39 she became a Registered Nurse serving primarily at St Amant Centre (Winnipeg) for people with disabilities and gave countless hours to the churches where she was a member.
Among those who passed before her were her parents Susie and Theodore, sisters Carolyn and Marian, and brothers Paul and Don. In addition to her husband, children, and grandchildren, surviving family members are her brothers Leonard (Murielle), Morley (Dianne), David, Dennis, sister Evelyn as well as numerous sisters and brothers in law, nieces and nephews, and grand nieces and nephews.
The family is most grateful for the care provided by the Palliative Care Team comprising the Central Okanagan Hospice House, Kelowna General Hospital, and Interior Health Community and Respite Care. May God bless you all.
A viewing will be held at Springfield Funeral Home, 2020 Springfield Road, Kelowna, BC on Thursday, April 4 from 6:30 to 8:00 pm. A memorial service will take place at First Lutheran Church, 4091 Lakeshore Road, Kelowna, BC on Friday, April 5 at 2:00 pm officiated by Pastors Rod Buck and Keith Reisdorf. In lieu of flowers donations can be made to the Lutheran Hour or First Lutheran Church, Kelowna.
If you wish to send a condolence, post photos or share a memory, please scroll down the page to the area called "Share Your Condolences."
Visitation
Thursday, April 4 from 6:30 to 8:00 pm at Springfield Funeral Home(2020 Springfield Road, Kelowna, BC)
Service
Friday, April 5 at 2:00 pm
Location
First Lutheran Church
In lieu of flowers donations can be made to the Lutheran Hour or First Lutheran Church, Kelowna, BC Link:
www.lhm.org
Service Information
Service Details
The service for KENTEL (Yungblut), Shirley Ann is scheduled for Friday, April 5 at 2:00 pm . Below you will find the map for the service location and the contact information should you have any questions.