We Remember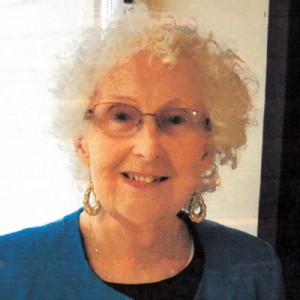 KIRKHAM, Mary
January 5, 1932 — March 21, 2017
Passed away on March 21, 2017 at the age of 85. She is survived by her loving daughters Lynda, Beverly (Darren) and Yvonne (Doug); grandchildren Mishka, Simone, Ethan and Ryan; great-grandchildren Sirius, Freyja, Aurin, Anya, Devon and Carrick; sister Heulwen (Derwent); and brother Glyn.  Mary is predeceased by the father of her daughters, Gwilym; second husband Stanlee; parents William and Jennie Griffiths; sister Dolly; brother Bremen; and her aunts Flo and Maggie.
Mum was born near a small village on the Isle of Anglesey in North Wales, UK, on January 5, 1932. She moved to Liverpool, England in 1962 and then later travelled to Kelowna, BC, Canada where she lived her final years.
She dedicated her life to her 3 daughters, and to being a caregiver to anyone that needed it. She dearly loved her grandchildren and their children.  Sitting having her cups of tea was her next favourite thing.
Although a private person, her heart and home were open to anyone who was close to her. Mum was full of life and laughter and it came naturally to her to whistle a tune while busy in the kitchen and to spin a waltz around the dance floor.  She was loved by all who knew her.
Mum was the rock to her family and will be greatly missed, more than words can ever express. Mum, you were the best.
We would like to thank Dr. Daniel Obedkoff and the staff of Brandts Creek Mews for their exceptional care and kindness shown towards our Mum.
No service by request. In lieu of flowers, donations may be made to the BC Alzheimer Society of BC, Suite 307 – 1664 Richter Street, Kelowna, BC V1Y 8N3 (www.alzheimer.ca/bc).
If you wish to send a condolence, post photos or share a memory, please scroll down the page to the area called "Share Your Condolences."
Service: No service by request.
In lieu of flowers, donations may be made to the BC Alzheimer Society of BC, Suite 307 – 1664 Richter Street, Kelowna, BC V1Y 8N3 Link:
www.alzheimer.ca/bc