We Remember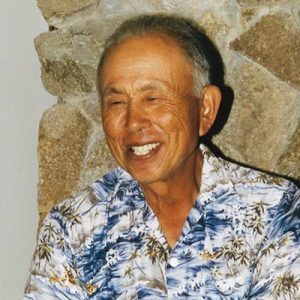 KITAURA, Yoshihiko "Barney"
April 29, 1927 — September 24, 2019
Barney was born in the town of Rutland, BC.  His father Jinshichi Kitaura and mother Yasue Kitaura (née Otani) were born in Wakayama -Ken, Honshu, Japan.  Barney had 5 siblings: Kazue, Yoshiko, Jinichiro, Kuniko and Kiyoe.  Barney is survived by sisters Yoshiko in Japan, Kuniko in Toronto, and many nieces and nephews.
Barney enjoyed a long and continuous farming life.  Even though Barney wrote and passed the University Entrance Examination held in 1945 he opted to remain an orchardist.  He enjoyed mathematics the most, however on the University Exam he earned a higher mark in geography.  The Kitaura farm in the Belgo area was purchased in 1950.  Barney enjoyed growing fruit for sale and vegetables for the family table.  In November 1965 a further home and orchard was purchased by the Kitaura brothers.  Barney, his mother, brother, sister-in-law and 5 nieces and nephews worked the orchard and large vegetable gardens.  It always brought him joy to be able to ride his tractor over to visit his brother.
Barney didn't often offer stories about his past.  He would however answer questions with clarity when asked.  Some of his youth memories included bowling at Valley Lanes, hiking with his brother to the top of Black Mountain, snow sledding down Highway 33, and catching a 21-pound trout in Okanagan Lake.  Barney also played baseball and softball as a youth.  He told a story about taking a train to Detroit with his brother to purchase a car.  They drove it across Canada to Kelowna but not before taking in a Burlesque show.  Working on the farm, recreation, and a social life that revolved around the Buddhist Temple occupied his life fully.
His interests after farming included golfing at the Kelowna Springs Golf course (where he was a founding member), continued temple activities, spending holiday time with Kiyoe's growing family, watching sports (especially the Blue Jays) and without fail, completing the puzzles and sudoku from the Daily Courier.
Barney was awarded a Kelowna Buddhist Temple Lifetime Membership on April 14, 2013 for his dedication to the temple upon reaching 85 years of age.
Barney was a hardworking, humble, stoic gentleman; a person who will be truly missed by all.
Thank you to Dr. Broome, caregivers and staff of Sun Pointe Village and Mission Creek Landing Care Homes for taking such good care of Barney.  We would also like to thank Burke Sandbrooks of Springfield Funeral Home and the Kelowna Buddhist Temple for their preparations in laying Barney to rest and for providing comfort to the family.
In lieu of koden or flowers, a memorial donation may be made to the Kelowna Buddhist Temple building fund, www.kelownabuddhisttemple.org or the Kelowna General Hospital Foundation, www.kghfoundation.com.
A celebration of his 92 years will be held at the Kelowna Buddhist Temple on Friday, October 25, 2019 at 10:30 am with a reception to follow.  Barney will be laid to rest near his mother, father, brother and sister-in law in Kelowna Memorial Park Cemetery following the reception. Condolences may be sent to the family by visiting www.springfieldfuneralhome.com.
Namu Amida Butsu
Service
Friday, October 25, 2019 at 10:30 am
Location
Kelowna Buddhist Temple
Service Information
Service Details
The service for KITAURA, Yoshihiko "Barney" is scheduled for Friday, October 25, 2019 at 10:30 am. Below you will find the map for the service location and the contact information should you have any questions.