We Remember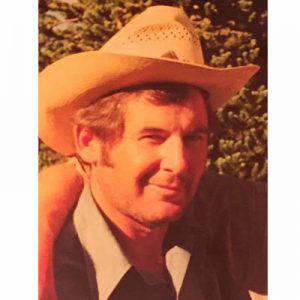 KOBI, Harold Ernest
September 2, 1934 — May 3, 2018
Harold Ernest Kobi passed away on May 3, 2018 at the age of 83. He is survived by his loving wife Maxine; sons Dan of Kelowna, BC and Jason (Leanne) of Richmond, BC; grandchildren Sarah, Jordan, Giselle, Andreas; sisters Evelyn Walker, Mary (Lawrence) Wilkie of Stettler, AB; brothers Ben, Bill (Teresa) and Gordon (Della) of Stettler, AB. He is predeceased by his father Emil, mother Pauline, brothers Edwin, Lloyd and sister Lorraine.
Harold was born in Hanna, AB on September 2, 1934 and passed away on May 3, 2018 at home in Kelowna, surrounded by his loving wife Maxine and sons Dan and Jason (Jay). Harold had a career of 35 years with the CNR, starting as a Fireman, then in the 1960's working as a diesel locomotive engineer with most of his career working out of Jasper, AB. He married Maxine of Edmonton in 1965 and raised two wonderful sons in Jasper. He and Maxine moved to Kelowna, BC in 1988 where he ran the yard engine until his retirement in 1993. From a young boy, Harold was interested in horses. After retirement from CN, he became an avid horseman, raising and training them and racing some of them at the track! He loved his acreage where he spent many hours working and fixing. He loved his 10 years spent with Kelowna Toastmasters, mentoring the local Cadets and helping out with the therapeutic riding group. Another favorite of Harold's was the many horseback trips into the mountains around Jasper with his friends. He was adventurous with a great sense of humour. Harold was a tenacious and persevering spirit, fighting a valiant battle with his failing health – his Doctor's called him a miracle. We want to sincerely thank all his doctors and renal nurses for their caring and support.
"We will always love you and remember you, dear Harold."
A Memorial Service will be held on Sunday, May 20, 2018 at Springfield Funeral Home at 1:00 pm with Reverend Gordon Fletcher officiating.
In lieu of flowers, donations may be made to the Kidney Foundation or the Heart & Stroke Foundation.
If you wish to send a condolence, post photos or share a memory, please scroll down the page to the area called "Share Your Condolences."
Service
Sunday, May 20, 2018 at 1:00 pm
Location
Springfield Funeral Home