We Remember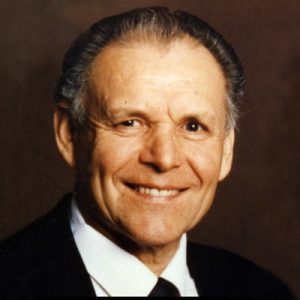 KWIRAM, Bernard
July 23, 1929 — October 25, 2019
Bernard "Ben" Kurt Kwiram, aged 90, died in the late morning of October 25, 2019.  Ben, as he was known, was born July 23, 1929 in River Hills, Municipality of Whitemouth, Manitoba, to Wilhelmine Augustine Bilske and Rudolph Kwiram.  He was the fifth of six children: Martha, Rudy, Elsie, Willie, Ben and Alvin.  He grew up on the family's farm in River Hills, Manitoba, and learned how to work hard early in life.  Many of his early experiences heavily influenced how he related to life.
He met and married Elsie Penner in Winnipeg, Manitoba, where they attended the same Church.  They initially settled in Winnipeg where he worked in a shop, building and installing furnaces.  Not long after, they purchased a farm next to Elsie's father's farm, and for several years spent the summers on the farm and the winters in Victoria, B.C., where Ben worked in the building trades and as an electrician.  During one of those stints in Victoria, Ben and Elsie's first child, Rhona, was born.  In late 1956, after four years out of five with adverse weather during harvest time, they decided to move to Victoria full-time and leave the farm behind.
In Victoria, Ben worked for Buckle Electric from 1957 to 1960 and during that time obtained his electrical license and good experience with both residential and commercial electrical installations while Elsie taught school.  In 1960 Ben and Elsie moved to Willowdale, Ontario, and Ben worked for North York Branson Hospital as a Stationary Engineer (steam) and Maintenance supervisor.  He took classes in Power Plant Engineering while there and qualified shortly thereafter as a 4th Class Engineer.  In 1962 Ben was asked to take on the position of Maintenance Supervisor at Rest Haven Hospital in Sidney, B.C., where he remained until 1970.  Here again, he used his 4th Class Engineer license to qualify him to run the steam plant that heated the hospital complex.  During this time he and Elsie proudly welcomed their son, Bernie, as a newborn at Rest Haven Hospital in March of 1965.
From 1970-72 Ben and Dave Meservia teamed up to form B&D Construction in Chilliwack, B.C., building houses as contractors. The next two years, 1972-74, were spent in mission work in California and Maryland.  Ben and Elsie then settled at Silver Hills Institute near Lumby, B.C., from 1974-76 and assisted with the launch of a training program for young people, focused on health and wellness.  That was followed by two years at Earlscourt Farms near Lillooet, B.C., where Ben was the General Manager, Elsie was the Principal, and Rhona was the business manager of a brand new school providing a work-study program for high-school-aged young people.  Ben was well-suited to this with his many varied practical skills.  When the school found a permanent home nearby at Fountainview Farms in Lillooet, B.C. in 1978, the family was ready and able to build it from scratch.  There were houses and barns and greenhouses to build, fields to plow, roads to develop, water systems to design, young people to train, and so much more.  Not only did they build much of the School, they also opened their home to the young people (by the dozens) who came and lived with them.  Fountainview Academy still thrives, built on the foundation that they established.  It is the part of their legacy of which they are the most proud.
In 1989 and 1990 Ben spent time in the State of Washington, re-plumbing and remodeling apartments and then in 1990 relocated to Camp Hope, a Seventh-day Adventist Camp near Hope B.C. where Ben maintained and improved the facilities and Elsie supervised the cooking for the many campers who enjoyed their stay there.  They continued at the Camp until 1996 when they officially retired.
Ben and Elsie then moved to Blind Bay near Salmon Arm B.C. and enjoyed retired life, remodeling two houses while there and traveling on several mission trips including Argentina, Costa Rica and the Ukraine. In 2005 they moved to Abbotsford to be nearer to Ben's older siblings, his brother Rudy and sister Elsie, and stayed there until 2012 when they moved to Kelowna, where they lived until his passing.
Ben had a lovely tenor voice and was much in demand throughout his life to sing in duets, trios, and quartets.  His singing was a natural talent, cultivated as a young boy singing cowboy songs with his guitar, and later dedicated to gospel and worship purposes.  Even after dementia had robbed him of his speech, he could still sing.  Singing truly was a part of his entire life.
Ben's many practical skills and work ethic were always accompanied by a humble gentleness and kindness that endeared him to all who knew him.  He shared his skills with many young people through the years who remember him as a role model of what a real man might be.  His dedication to God, his love of family and gracious generosity of spirit shone through in everything that he did.
Family was very important to Ben.  Throughout his life, he could be counted upon to support, assist, understand and love.  Likewise, his faith in God was an integral part of his life.  His was a practical religion, demonstrated in his good deeds and unselfish care for others.
Ben is survived by his wife Elsie, to whom he was married for 69 years, his daughter Rhona, his son Bernie, and two granddaughters, Jessica and Marissa.  He is also mourned by his younger brother Alvin (Seattle, WA), many brothers-in-law and sisters-in law, nieces and nephews.
Ben's family is grateful for the loving care he received at Sutherland Nursing Home (later known as Mission Creek Landing), for the last six years of his life. His faithful wife went to see him regularly, bringing treats, walking him in his wheelchair and talking with him despite his slipping into silence for the last few years of his life.  She saw and appreciated firsthand the care and attention the staff of the nursing home gave him.
A celebration of Ben's life will be held at the Rutland Seventh-day Adventist Church, 130 Gertsmar Road, Kelowna, BC on November 23, 2019 at 3:00 pm.  Ben will rest in the Lakeview Memorial Gardens near Winfield where he awaits the resurrection and reunion with his loving wife and family.
Remembrances in Ben's honor may be contributed to Adventist World Radio, It is Written, or the charity of your choice. If you wish to send a condolence, post photos or share a memory, please scroll down the page to the area called "Condolences".
Service
Saturday, November 23, 2019 at 3:00 pm
Location
Rutland Seventh-day Adventist Church
Service Information
Service Details
The service for KWIRAM, Bernard is scheduled for Saturday, November 23, 2019 at 3:00 pm. Below you will find the map for the service location and the contact information should you have any questions.