We Remember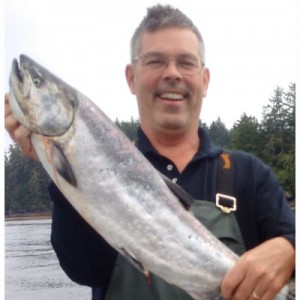 LUMSDEN, Paul
March 28, 1959 — February 10, 2018
With heavy hearts we announce the passing of Paul Lumsden at the age of 58 after a short and painful battle with cancer and medical complications. Paul was a wonderful husband, father, brother, uncle, as well as a coach, mentor and good friend.
Paul is survived by his loving wife of 25 years, Pat Lumsden (nee Watson), his daughter's Rebecca and Allison, his brother Dave Lumsden, sister's Brenda Lumsden Johanson, Marilyn Keane and Carol Lumsden, the Lumsden and Vejprava families, all his sisters and brothers-in-law, cousins, nieces, nephews, grandnieces and grandnephews.
Paul was born and raised in Hamilton, Ontario where he graduated from McMaster University. Shortly after graduation Paul headed west to British Columbia where he started his career in banking.
He had a passion for sport from an early age playing competitive hockey. As a goalie, young Paul was remembered by his family strapping his hockey bag, pads and stick to his back and travelling to games on his Rocket Three BSA motor cycle. Paul continued to play hockey his entire life in all the communities he resided and enjoyed camaraderie with close friends he developed.
Paul's later life was devoted to his "girls" spending countless hours at the ball field or volleyball court coaching and mentoring.   Paul was always their biggest fan! He was so proud of his family and especially the achievement's his daughter's accomplished. He loved them so. Both Becca and Ally will have the most amazing guardian angel – their Daddy, for the rest of their lives.
Paul has always been a magnet to children and animals. He would be the horse at the children's birthday parties or the host to hold the piñata on his hockey stick at his daughter's 20 something birthday celebrations. His playfulness and love of life was always an inspiration.
He loved the outdoors including boating, fishing and skiing. He enjoyed any sport as a player, coach or fan. Most importantly he loved his family and many close friends.
Paul will be sadly missed and fondly remembered.
Family and friends are invited to a Celebration of Life at the Kelowna Forum 1317 Ethel Street on Friday, February 16th and 4:00 pm with a reception to follow.
If you wish to send a condolence, post photos or share a memory, please scroll down the page to the area called "Share Your Condolences."
Service
Friday, February 16th and 4:00 pm