We Remember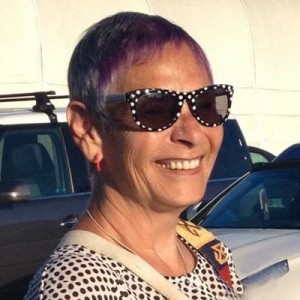 McGOWAN, Terry
—
Terry McGowan went home to be with the Lord on the evening of March 18th, 2018. She was surrounded by her daughters and a few amazing friends, as she peacefully took her last breath.
If you knew Terry, you know how much she loved God. So as sad as it is for those of us here who have to mourn the loss of her beautiful spirit, we pray that you would find hope and peace in knowing that she is experiencing more joy and beauty than we could ever imagine, at home with the one who loves her, and us, more than words can describe. She is truly free in the arms of the Lord.
Terry is survived by her eldest daughter Kathy and her youngest daughter Madeline (Rob), as well as her beloved grandchildren Kyla, Chaz, Cody, Josiah and great grandchildren Jazmyn, Gabriel, Serena, Keltin, Carter, Aurora and her darling dog Chopper. Terry was also blessed to be surrounded by a wealth of wonderful friends and dance families who cared for her and loved her, as she did for them.
Terry had an incredible passion for dance and was a ballet teacher for 45 years. In that time she served to inspire many students along the way, but she would say it was her life that was changed by her students. Terry also loved music and loved playing percussion on her Worship Team at church.
She will be dearly missed but we will never forget the precious mark she left on all of our hearts.
A Celebration of Terry's life will be held on Saturday, March 31st, 2018 at 3pm at Rotary Beach Park in Kelowna, 3726 Lakeshore Road. In lieu of flowers, donations may be made to the SPCA, www.spca.bc.ca.
If you wish to send a condolence, post photos or share a memory, please scroll down the page to the area called "Share Your Condolences."
Service
Saturday, March 31st, 2018 at 3:00 pm
Location
Rotary Beach Park
In lieu of flowers, donations may be made to the SPCA Link:
www.spca.bc.ca
Service Information
Service Details
The service for McGOWAN, Terry is scheduled for Saturday, March 31st, 2018 at 3:00 pm. Below you will find the map for the service location and the contact information should you have any questions.