We Remember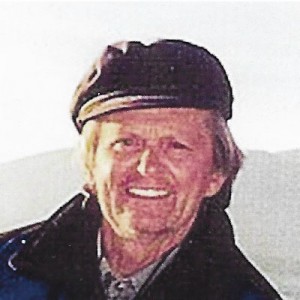 PFOB, Rolf
July 27, 1928 — February 1, 2018
After a lengthy illness, it is with deep sadness we announce the passing of a loving husband, father, grandfather, great-grandfather and friend to many.
Rolf will be dearly missed by his beloved wife of 67 years Diana; daughter Denise (Herbert) Wandt, son Ron (Lydia) Pfob, Doris Janson, brother Ray and sister Heike; grandchildren: Troy, Sonny, Kyle & Tiana Davis, Natasha Daly, Daniel & Kassandra Davis, Rylan, Lukas, Zachary & Kayla Pfob, nine great-grandchildren and numerous nieces and nephews.  Rolf was tragically predeceased by his oldest son Ralf in 2010.
Born in Hamburg, Germany, the oldest of 6 children, Rolf became a main provider for his mother and siblings while still at a young age. In 1949 he met the love of his life Diana; they married in 1950 and welcomed their first child Ralf in 1951. A machinist by trade, Rolf and Diana with their three-year-old son Ralf, left their home in Germany in 1954 to pursue a new beginning in Canada.  Always a man with an exceptional work ethic, Rolf hit the ground running and a year after their arrival he and Diana bought a home in Calgary and were instrumental in the immigration of his family. Rolf plied his trade with machine shops in Calgary for a number of years before opening his own successful shop, Diro Machine, in the Sixties until retiring to Kelowna in 1980. Despite retiring, he continued to do intricate machine work for Western Star, Dopplemayr and many other companies in the Okanagan. Rolf and Diana's move to Kelowna was followed shortly by their three children; soon the couple was enjoying the laughter of many grandchildren as they spent sunny days playing on the beach and celebrating many memorable Christmases together. In addition to enjoying the Okanagan sunshine, in 1982 Rolf and Diana also started the Kelowna Schützenclub Edelweiss.
Upon his arrival to Canada, Rolf developed a love for hunting and would hike off into the mountains with his beloved dogs on his numerous trips. He also loved to fish; whether it was here on the lake or on the ocean at Telegraph Cove, he delighted his family with smoked salmon and delicious fish dinners. Rolf and Diana and were known for their warm and friendly hospitality and creating an inviting home where guests were sure to enjoy a nice glass of Rolf's Schnapps.
In the weeks leading up to his passing, Rolf was surrounded and comforted by the love of his wife, children and grandchildren. The family wishes to acknowledge the many messages of love and support they have received over this difficult time and to thank the palliative care nurses and Doctor who made home care a possibility. In lieu of flowers, donations can be made to the Canadian Cancer Society, www.cancer.ca.
A Memorial Service will be held Wednesday, February 7, 2018 at 1:00 pm at Springfield Funeral Home, 2020 Springfield Rd, Kelowna, BC.
If you wish to send a condolence, post photos or share a memory, please scroll down the page to the area called "Share Your Condolences."
Service
Wednesday, February 7, 2018 at 1:00 pm
Location
Springfield Funeral Home
In lieu of flowers, donations can be made to the Canadian Cancer Society. Link:
www.cancer.ca
Service Information
Service Details
The service for PFOB, Rolf is scheduled for Wednesday, February 7, 2018 at 1:00 pm. Below you will find the map for the service location and the contact information should you have any questions.