We Remember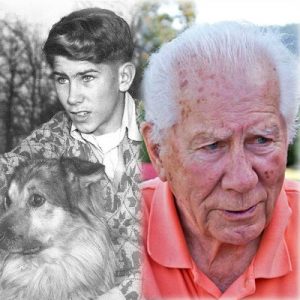 PLATTS, Glenn Elliott
October 31, 1932 — April 16, 2018
Glenn passed away suddenly on April 16, 2018 at the Kelowna General Hospital. Glenn was born in Winnipeg, Manitoba on October 31st, 1932, at the Grace Hospital.
The most easy-going and sociable of people, friends surrounded Glenn everywhere and anywhere he found himself. Some of his fondest childhood memories were of adventures in nature with his friend Don Smith fishing, trapping, and selling furs to the Hudson's Bay Fur Company in downtown Winnipeg. It is a testament to his character that many of these early friendships endured throughout his lifetime. As a young man, his popularity made him class president and his yearbook quote read "seems to get along very well with all the feminine students".
Glenn had an eye for detail and a great appreciation for craftsmanship. He could identify the type and year of any classic car simply by studying the shape of a tail light or chrome on a radiator grille. He applied this aptitude to his trade as a printer in a career that spanned from movable lead type in the 1950s to digital print. His reputation for fine workmanship and integrity propelled him from an apprenticeship with Public Press in Winnipeg to Alcraft Printing and Craftsman Printing in Calgary, Alberta. Beginning retirement, he continued working in the graphic arts providing printing services to the local people and businesses of the Okanagan. Eventually, his love for the art of printing allowed him to indulge in his graphic arts roots and he returned to ancient letterpress techniques. No one could fail to be charmed by a visit to his retirement print shop in Peachland, BC where he would typeset a creation from ancient individual metal letters and patiently make a single impression on a century old platen press.
He maintained a lifelong love of Peachland where he spent many summers as a child with his family and chose to retire there with his beloved wife Lena in 1983. He immediately began to serve the community as a member of the Lion's Club, serving continuously until very recently when his failing health prevented him from participating. There was seldom a parade, public festival, fundraiser, charitable or seniors' event that didn't see Glenn enthusiastically serving in the background. As a member of the Citizen's Patrol and president of the Peachland Businessman's Association he continued to contribute to the community. He encountered friends in every coffee shop and community hall, every sidewalk and restaurant. Glenn was a regular fixture on the golf course and he took enormous pleasure from the time he spent with friends on the links.
Above all, Glenn will be remembered as the kindest and most decent of men. He relished every moment of his life.
Although always remembered in our hearts, he will be so dearly missed by Lena, his wife of 62 years; his three children Janet, Karen, and Robert, his daughter-in-law Rachel; his grandchildren Jill, Daniel, and Ellery; his niece Kathy, and her husband Blake. He was predeceased by his sister Joan and his son-in-law Don.
Memorial contributions may be made to the Parkinson Society of B.C. www.parkinson.bc.ca/donate/
If you wish to send a condolence, post photos, or to share a memory, please scroll down this page to the area called "share your condolences."