We Remember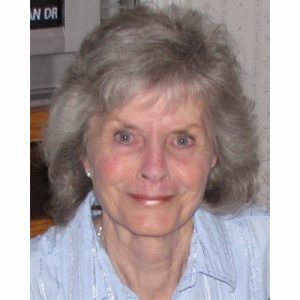 RIPPEL, Patricia
—
Patricia Kathleen Rippel was born April 29, 1947 and passed away peacefully on July 3, 2018 after a short but brave battle with cancer.
Pat is survived by her loving husband of 54 years Lawrence (Ted) Rippel, her three children, two sons, Ted (Heather) and Rick, and daughter, Janice Stirling (Darren); four granddaughters, Taeya, Paige, Elizabeth and Megan; two great grandsons, Kash and Ty and brother Gord Smith.
She was predeceased by her parents John (1989) and Thelma (1992) Smith and one granddaughter Tiffany (2013).
Mom was born in Vancouver, then moved with her parents and Gordie to Kelowna in 1957 at the age of 10.  In 1963, she met Ted; they were married in 1964 and immediately started their family.
Mom loved her family and enjoyed spending time with them.  She is known for her kindness, caring and nurturing personality to her family, friends and anyone who had the opportunity to meet her.  Mom's favourite time of the day was first thing in the morning, enjoying her cup of coffee, listening to and watching the birds on her deck.  Mom was the center of our family and she will be greatly missed.  We love you.
We would like to thank the Doctors, Nurses and staff at Kelowna General Hospital, Central Okanagan Hospice House and Bayshore for their kindness and caring during Mom's brief illness.
Mom's celebration of life will be held on Wednesday, July 11th at 1:00 pm at Springfield Funeral Home, 2020 Springfield Road, Kelowna, BC.  In lieu of flowers, donations may be made to Central Okanagan Hospice House or the BC Cancer Agency.  If you wish to send a condolence, post photos, or to share a memory, please scroll down this page to the area called "share your condolences."