We Remember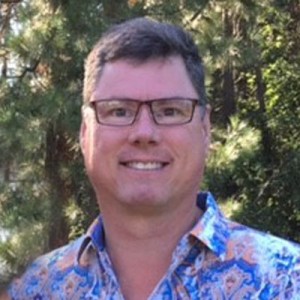 ROBERTSON, Donald John
—
Donald passed away peacefully on Friday, October 13th with his loving family by his side. Don is survived by his loving wife of 25 years, Lori, his sons Matthew and Brandon, and his sister Bonnie-Lynn. Don was born November 23rd, 1962 in Winnipeg, Manitoba. His parents Stanley and Dorothy Robertson (both deceased) raised Don and Bonnie-Lynn in Winnipeg until the family moved to White Rock, BC in 1980.
Don and Lori married on July 16th, 1988 in Langley, BC. They were soon blessed with their first son Matthew on December 30th, 1991. They moved to the Okanagan Valley in 1992 and opened their own business, Elliott Row. Three years later, the family welcomed Brandon into the world who was born June 17th, 1995.
In April of 1999, Don was diagnosed with the terminal cancer known as GIST. He was given less than 6 months to live. Don fought this battle for 18 years where he endured 10 major surgeries, countless days in the hospital, and over a million milligrams of oral chemotherapy. He kept the cancer at bay with grace, kindness and an amazing sense of humour! Don used his experiences to try to motivate his friends, family and total strangers to make sure that everyone around him lived life to the fullest.
The Robertson family would like to thank the Kelowna General Hospital, the B.C. Cancer Agency, the B.C. Cancer Foundation, Dr. Barry Sullivan, Dr. Kong Khoo and Dr. Ronnald Schriemer. We would also like to thank the countless amazing health care providers that have helped him on his journey.
The Funeral service will be held on Monday, October 23rd at 4:00 pm at Springfield Funeral Home, 2020 Springfield Road, Kelowna, BC. In lieu of flowers, donations may be made to the B.C. Cancer Foundation Okanagan on Don's behalf.
If you wish to send a condolence, post photos or share a memory, please scroll down the page to the area called "Share Your Condolences."
THIS SERVICE WILL BEGIN MONDAY, OCTOBER 23, 2017 at 4:00 PM
Service
Monday, October 23rd at 4:00 pm
Location
Springfield Funeral Home
B.C. Cancer Foundation Okanagan
Service Information
Service Details
The service for ROBERTSON, Donald John is scheduled for Monday, October 23rd at 4:00 pm. Below you will find the map for the service location and the contact information should you have any questions.