We Remember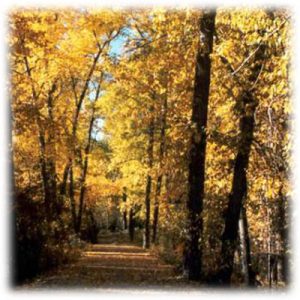 ROBINSON, Joseph Edward
—
Joseph Edward Robinson, loving husband, father, grandfather and great grandfather sadly passed away on June 7, 2018, at the age of 88.
Joe is survived by his loving wife, Jeannette, his children, Joann, Diane (Geoff), Rickie (Kim), Gary (Olga), Susan (Mike), Randy (Victoria), Shane, and Steve, as well as 18 grandchildren and 27 great grandchildren.
Joe (known as Little Joe to many) was born in Miri, Borneo. He spent his childhood in Shanghai until WW-2 at which time he and his family were interned in a concentration camp, where they remained until liberated. Over the years Joe shared many stories of what life was like then – often adding humour to this difficult way of life.
After the war Joe met his first wife Catherine, in Vancouver BC.  He then joined the Royal Canadian Air force, served there as an accountant, and grew his family of 6 children in Vancouver, Montreal, Rivers (Manitoba) and Edmonton.
After the Airforce, Joe bought Delmar Lanes in Vernon. He then moved into insurance sales in Vernon and then to retail sales in Kelowna. His career move took him to Marshall Wells Furniture, Wosks Furniture and lastly to The Brick.
Joe was a highly successful salesman. He had many loyal customers and won numerous awards over the years, forming many lifelong friends along the way.
In 1984, Joe married the love of his life, Jeanette, and together they helped raise their grandchild Kayleb.  He loved his stepson Shane, as his own, and Shane came to love him as his father.
Joe worked until 80 years of age. He loved his work and the wonderful people he met everyday.
Joe enjoyed curling and soccer in his youth and later in life became an avid Bridge player where he met and quickly became friends with many. He also enjoyed playing the lottery and taking the odd trip to the casino with family and friends.
Joe was a very loving husband, father, and grandfather. He was a friend, a mentor, and a supporter to more people than we'll ever be able to count. He served his country, survived living in a concentration camp and raised more than his own 6 kids. He was a surrogate father and grandfather to any that needed him. Very giving, Joe supported and gave his love to everyone. He dearly loved his extended family. With a positive outlook on life, more than anything he loved to laugh.
He will forever be remembered and will be missed, each and every day.
Joe's celebration of life was held on June 12, 2018 at the Mission Creek Alliance Church.
In lieu of flowers please make a donation to Willow Park Church in Kelowna.
If you wish to send a condolence, post photos or share a memory, please scroll down the page to the area called "Share Your Condolences."