We Remember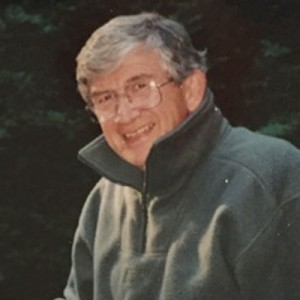 ROYLE, Dr. Norman "Derek"
—
On Tuesday, September 19, 2017 Norman DEREK ROYLE died peacefully with Ilva, his beloved wife of 47 years at his side. He is survived by Ilva, their son Christopher (Jamie) Royle and Anne (Tom) Smith, Wendy (Geoff Weitzel) Royle, and Michael (Wendy) Royle from his former marriage.  He will be missed by his sister-in-law, Lidia, and his nephews  Gerry and Ray Morello along with their families, his grandchildren Joanna, Caitlin, Scott, Heather, Rachel, Sophie, and Jacob, his great-grand daughter Eden, and by Jess, Mark, Richard, and their families in England.  Derek is pre-deceased by his parents, Norman and Gladys, his sisters Audrey and Doreen, and nephew Barry.  The Royles wish to thank the Emergency staff and nurses for their compassion and excellence, Dr Falconer for his kindness and support, and especially Dr Allan Broome for his years of dedicated and loving care.
Derek was known to all as a loving husband, father, son, and brother. He will always be remembered as a dedicated and loyal man who loved his family, far and near. His family in England remained as much a part of his life as his wife and children here in Canada.  Derek was an adventurer, outdoorsman, and lover of life.  He and Ilva traveled all over the world, had many holidays in our beautiful country, and enjoyed all family events, both large and small.  He was also a man of genuine curiosity, interested in all things.  He was a proud Canadian who loved this country and the opportunities he found here.  He was always interested in everything around him – history, architecture, current affairs, nature, biology, geography… his knowledge was broad and far reaching.  Camping, skiing, hiking, canoeing, tennis, riding, reading, and enjoying the lakeside life in Kelowna helped Derek balance the demands of his professional life.
Derek qualified as a general practitioner in 1956 in Manchester, England. Emigrating to Canada in 1957, he worked as a GP in Lethbridge, Alberta before completing his obstetric and gynecological training at Vancouver General Hospital. In 1964, he began practice as an Ob/Gyn in Trail, BC. In 1970, Derek moved to Kelowna, where he and Ilva married and built their first home together in the Mission. He worked with Jim Dukelow in obstetrics and gynecology at Kelowna General. Derek and Ilva welcomed son Christopher in 1973. As a busy obstetrician, Derek worked long hours looking after his patients with loving care and dedication. Many a baby was welcomed to Kelowna during his long career. During this time, he trained as a colposcopist and continued to offer this important service after retiring from regular office practice in 1991. He enjoyed the final years of his medical career as a surgical assistant. He retired completely in 2002.
More recently, Derek spent many happy hours relaxing on the deck at home with friends and family, books and newspapers. His enjoyment of the world around him never waned.
"Derek will be in good company;
angels don't wear shoes, either."
~ quote from a friend
A funeral service will be held on Saturday, October 7th, 2017 at the Springfield Funeral Home at 4:00 pm. In lieu of flowers, donations to the Heart and Stroke Association would be most appreciated.
If you wish to send a condolence, post photos or share a memory, please scroll down the page to the area called "Share Your Condolences."
Service: Saturday, October 7th, 2017 at 4:00 pm
Location: Springfield Funeral Home
Heart and Stroke Association
Service Information
Service Details
The service for ROYLE, Dr. Norman "Derek" is scheduled for Saturday, October 7th, 2017 at 4:00 pm. Below you will find the map for the service location and the contact information should you have any questions.