We Remember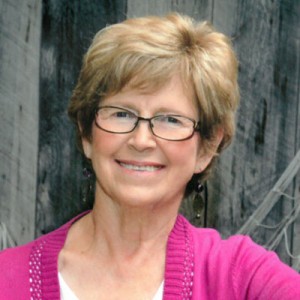 SCHMIT, Inez Marie
—
Inez Marie Schmit of Kelowna, British Columbia passed away, at the age of 79, in her home on February 3, 2017. Inez, the third youngest of John and Effie McPherson's eight children, was born on November 1 1, 1937 in Grenfell, Saskatchewan.
Inez earned her registered nursing diploma from Saskatoon City Hospital. Although Inez enjoyed her work in hospitals, she was particularly passionate about public health: a sector in which she worked with much commitment for over twenty years.
Inez wed Douglas Albert Schmit in Saskatoon, Saskatchewan on October 15, 1960, the same year she graduated from nursing. They were happily married for 57 years. Together, Inez and Doug raised four children: Todd, Jodi, Lorne and Stephanie.
Inez and Doug enjoyed curling, golfing, and skiing. Over the years, Inez continued to develop a wide range of interests such as participating in book and bridge clubs; travelling across many nations; watching a variety of sporting events; and cherishing experiences with her family.
A true humanitarian, Inez was actively involved in volunteerism – advocating for citizens new to Canada; providing assistance at the hospital; ordering groceries for those in need; and  promoting human rights for all.
Inez was predeceased by her parents, John and Effie McPherson; sister, Vera Stewart; brother, Lorne MacPherson; brother, John McPherson; brother-in-law Jim Robb and sister-in-law, Lillian MacPherson.
Inez is survived by her husband, Douglas Schmit, Kelowna, BC; her children and their spouses, Todd Schmit, Beaumont, AB; Jodi (Neil) Rutley, Attons Lake, SK; Lorne (Maria) Schmit, Vancouver, BC; and Stephanie (Lorne) Rutley, Melfort, SK; six grandchildren, Danna (Ryan) Harker, Baillie (Andy) Cowden, Keegan Schmit, Kayla Schmit, Matthew Schmit, and Christopher Schmit; two great-grandchildren, Daymon and Sophie Harker; four siblings, Eileen Robb, Regina, SK; Tom (Donna) McPherson, Edmonton, AB; Archie (Merle) McPherson, Gilbert, AZ; Robert McPherson, Sherwood Park, AB; brother-in-law Don Stewart, Gilbert, AZ; and numerous nieces and nephews.
Inez was a compassionate, loving person whose generosity of spirit will be dearly missed.
A Celebration of Life honouring Inez will be held at 1:00 PM Wednesday, February 8, 2017 at Springfield Funeral Home, 2020 Springfield Road, Kelowna, British Columbia. Following the celebration, family will receive friends at Springfield's Funeral Home. Interment will occur at a later date in Davidson, Saskatchewan.
In lieu of flowers, donations in honour of Inez Schmit may be made to the BC Alzheimer Society or the Canadian Mental Health Association. If you wish to send a condolence, post photos or share a memory, please scroll down the page to the area called "Share Your Condolences."
Service: 1:00 PM Wednesday, February 8, 2017
Location: Springfield Funeral Home