We Remember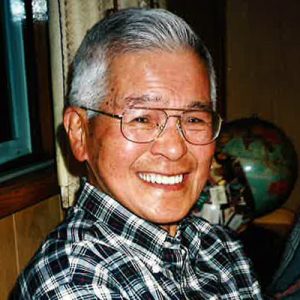 SHIGEYOSHI, Hatsumi "Harry"
May 30, 2020 — January 1, 1970
Born September 19, 1917 in Kagoshima Japan and deceased November 9, 2019 at Three Links Manor, Kelowna, BC at the age of 102. He will be remembered by his children Grace Naka and Don (Pam) Shigeyoshi; his grandchildren Brenda Naka, Laurie Gilbert (Mark), Steve Naka (Annis), Greg Shigeyoshi, and Amanda Coonce; his great grandchildren Mori and Tomi Gilbert, and Taylor and Madison Coonce; his sister-in-law Amy Ueda; and his other surviving relatives including his brother and sister and nephews and nieces in Japan, his several nephews and nieces in Kelowna, as well as his cousin in Toronto. Sadly, he was predeceased by his wife, Susie, and his son-in-law Ed Naka.
He farmed with his family in Japan growing rice, tobacco, wheat, and sweet potatoes. After arriving in Vancouver, BC in 1937, Harry went to Summerland, BC where he did orchard work for the Imayoshi family.  Then, in 1940 he moved to Ocean Falls, BC to work in the Pulp and Paper Mill until he was evacuated to Kelowna. He married our mother Shizue "Susie" in 1944, and then once again was forced to relocate, this time to Toronto, ON. Returning to Kelowna in 1949, Harry worked in various orchards both in Kelowna and Summerland.
Harry loved watching his sports: The Blue Jays, Maple Leafs, and Rockets. A very quiet, kind, unassuming man, there was always a smile on his face, and he would do anything to help you. He made friends on his daily walks, and we know some still do miss seeing him out and about today.
We would like to thank Dr. Davidson for his help and care over the past years, and the staff at Cottonwoods and Three Links Manor for caring for and supporting Harry these past few months.
A private graveside service for family will be held.  If you wish to send a condolence, post photos or share a memory, please scroll down the page to the area called "Condolences".