We Remember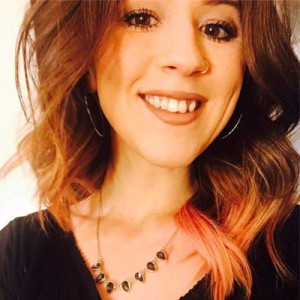 SMALLWOOD, Jessica Ann
August 2, 1988 — October 24, 2017
As a result of a MVA on the 24th of October, 2017, Jessica passed away at the Penticton Regional Hospital at the age of 29 years. She is survived by her loving family: mother Barb Houston, sister Allie Smallwood and Nanna Jean Houston.
Jessica was born in Ottawa, Ontario on August 2nd, 1988. She moved to B.C. the following year and Jess spent her early years living in Peachland and Kelowna. She and her sister Allie attended the Kelowna Waldorf School and then later Peter Greer Elementary after moving to Lake Country, B.C.
Jessica spent many years studying dance at the Lake Country School of Dance (Thanks, Shani and all!) She attended high school at George Elliot Secondary where her passion for music and theatre led her to the Drama department. She was involved in choirs and jazz bands, choreography and musical productions where she gave voice to her love and passion for performing, singing and flute. With her background in dance and music, she was led into teaching opportunities and taught many a little toe to tap to the rhythm!
Jess spent her later teens living and working in the Kelowna area and finally gave in to the call of city life and moved to live in Vancouver in her early 20's. Throughout these few years, Jessica continued to develop with hoop dance and fire spinning. She performed with "Kinshira," a fire spinning troupe of local and national renown. With her heart set on living in Montreal, she finally made that move and had been living there for the past couple of years.
Jessica was a loving, gentle and adventurous soul whose love of life inspired all those she touched. Her friends are wondrous and countless. Her circle of light shines through us all as her memory lives in our hearts forever.
Always in our hearts.
There will be a Celebration of Her Life held on Sunday, November 5, 2017 at 3:00 – 6:00 pm at the Okanagan Centre Community Hall, 11099 Maddock Ave, Lake Country, BC.
If you wish to send a condolence, post photos or share a memory, please scroll down the page to the area called "Share Your Condolences."
Service
Sunday, November 5, 2017 at 3:00 – 6:00 pm
Location
Okanagan Centre Community Hall