We Remember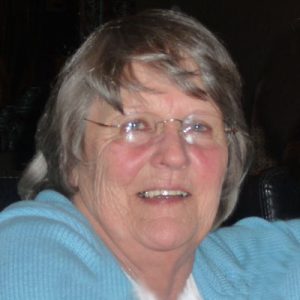 SORKILMO, Sharon
April 25, 1939 — April 29, 2018
It is with heavy hearts we announce the unexpected loss of Sharon (Sherry) after suffering a stroke a few days following her 79th birthday. Sharon passed away peacefully surrounded lovingly by her family. Known affectionately to some as 'Sarge', Sharon was a strong, articulate and intuitive woman with a sense of humour that set her apart. She cared deeply for her family and friends and was strong in her faith. Famous for her memory and knowing about everyone and everything, we will miss her daily updates on the family, sports scores in hockey, basketball and baseball – and she was our own human Google for hockey trivia and good recipes.
She leaves behind her husband and companion of 41 years, Robert Sorkilmo, son Kelly O'Rourke (Paula Abel), daughter Kari O'Rourke (Tim Armstrong), step-children Cindy Sorkilmo (Rob Thompson) and Jody Dudley (Jeff), grandchildren Jenna and Jayden Matchett and Erin Stark, sister Wendy Simpson (Gary) of Calgary and many nieces and nephews. Predeceased by her second born child Kevin O'Rourke, sister Linda Early and brother Terry McKinley.
An open house will be held Sunday, May 6, 2018 from 1 p.m. to 5 p.m. at 3556 Barney Road, West Kelowna (Glenrosa). A Memorial Service will be held in Calgary for many of her family and friends at a later date.
If you wish to send a condolence, post photos or share a memory, please scroll down the page to the area called "Share Your Condolences."