We Remember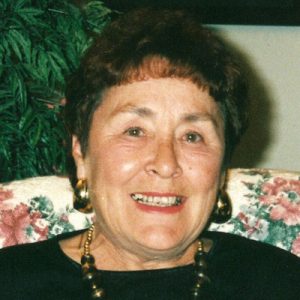 TWACK, Louise "June"
June 9, 1940 — April 7, 2019
"When you remember me…calm your emotions, just listen to the wind… And you know that I am free." June
It is with great sadness that we announce the passing of our special Mom and Grammie.  Louise "June" Twack (nee Brewster) passed away peacefully at Kelowna General Hospital on April 7, 2019 at the age of 78. She is survived by her son Michael (Wendy) and granddaughters Alydar, Chela and Anneka of Kelowna, BC, and her 2 daughters Kim Twack (Norm) of Turner Valley, AB and Patti Twack of Red Deer, AB.  She was predeceased by her parents and one brother.
June was the only daughter and the oldest of four brothers who grew up in Stettler, AB.  She married in 1959, residing in Red Deer AB and then moved to Kelowna, BC in 1974 with her children.
Anyone that knew June, knows she was a strong, independent, spirited woman who overcame great challenges of the times as well as living with MS from an early adult age.  She worked full time, raising 3 children (a challenge in itself) yet she was ALL-WAYS there and would do anything to help her friends and family. Her playful, sometimes mischievous nature always led to lots of laughs and a great time had by all.  Her passions were cooking, gardening, sewing and many more. One of the most memorable and proud moments in her life was being a part of and volunteering for the 1988 Calgary Olympics with all her friends at the gas company.
At her request, there will not be a memorial service. There will be a Celebration of her life held at a later date.  In lieu of flowers, memorial donations may be made to the MS Society of Canada, www.mssociety.ca. If you wish to send a condolence, post photos or share a memory, please scroll down the page to the area called "Share Your Condolences."
In lieu of flowers, memorial donations may be made to the MS Society of Canada Link:
www.mssociety.ca