We Remember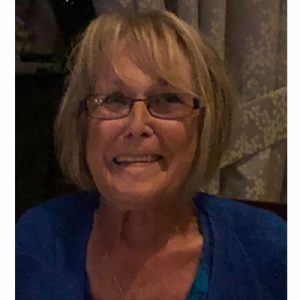 VANNAN, Dianne Marie
November 17, 1943 — September 4, 2018
It is with great sadness we have to say goodbye to our beloved wife, mother, nanny and friend, Dianne Marie Vannan. Dianne, born in Vancouver, BC on November 17, 1943, passed away on Tuesday, September 4, 2018 in Kelowna General Hospital at the age of 74. She is survived by her loving husband Robert (Bob) Vannan; daughters Carrie Marie Tepper (Alfred) of Lake Country, BC and Nicky Dianne Dungate (Don) of Lake Country, BC; grandchildren Travis Robert Tepper (Sylvia), Brett Michael Tepper (Elissa) and Madeline Marie Dungate; sister Bonnie Simpson (Norm); brothers Gary Jones (Dianne), Trevor Jones (Anne/Lyn) and Michael Jones (Lydia); and many nieces and nephews.
Dianne loved and cared for her family and friends and was always there to help however she could. She was full of life and was known for her sense of humour and creativity. She loved painting, knitting, crocheting, sewing, gardening and baking. If you knew Dianne, you probably have something she made for you with love.
Dianne will be deeply missed in our family and community. She was truly loved and cherished.
Forever in our hearts!
A Celebration of Life will be held at a later date. In lieu of flowers, donations may be made to the Pulmonary Hypertension Association of Canada, www.phacanada.ca.
If you wish to send a condolence, post photos or share a memory, please scroll down the page to the area called "Share Your Condolences."