We Remember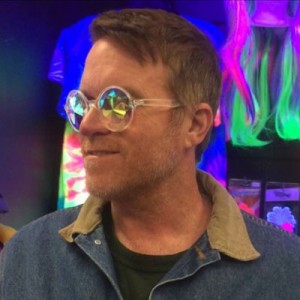 VERSEGHY, Steven Mark
February 16, 1968 — July 25, 2017
It is with deep sadness that we announce the sudden passing of our beloved Steve on July 25, 2017 at the age of 49. Survived by his loving family – wife Natalie Verseghy; daughters: Hayley and Lauren Verseghy of Kelowna, BC; parents Frank and June Verseghy of Brooklin, ON; brother Mike Verseghy and nephew William Verseghy of Whitby, ON; as well as many aunts, uncles and cousins in Ontario and Australia. Steve was born in Toronto on February 16, 1968. He began swimming with the Ajax Aquatic Club and eventually made it to the Canadian National team where he swam with the likes of Victor Davis and Alex Baumann in the 1980's. Swimming was Steve's passion and his dream was to pass his knowledge of swimming on to the next generation of swimmers. Steve had a big heart and was always willing to drop everything to help someone in need or volunteer his services to various organizations. Steve came to BC in the mid 90's to Victoria to pursue a career in swim coaching. He then moved on to a career in the banking industry which eventually brought him to Kelowna in 2000. From the moment he came to BC, he never wanted to leave. Steve loved camping on Vancouver Island and the Kootenays with his family. He will be forever missed by all who knew him.
A Celebration of Steve's Life will be held on Friday August 4, 2017 at 1:00 pm at Springfield Funeral Home, 2020 Springfield Road, Kelowna, BC. Interment to follow at Kelowna Memorial Park Cemetery. In lieu of flowers, donations may be made to the charity of your choice.
If you wish to send a condolence, post photos or share a memory, please scroll down the page to the area called "Share Your Condolences."
THIS SERVICE WILL BE LIVESTREAMED/BROADCAST ON FRIDAY, AUGUST 4, 2017 AT 1:00 PM
Service
Friday, August 4, 2017
Location
Springfield Funeral Home
Service Information
Service Details
The service for VERSEGHY, Steven Mark is scheduled for Friday, August 4, 2017. Below you will find the map for the service location and the contact information should you have any questions.