We Remember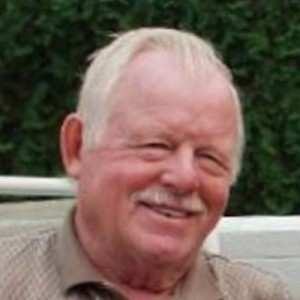 WALSH, William Loyola
January 14, 1943 — February 23, 2018
William Loyola Walsh went to be with the lord on February 23, 2018 at the age of 75 years. He is survived by his loving wife Beulah of 50 years; daughter Deborah (Claude) Fell; son Cory (Shelley) Walsh; grandchildren Danielle (Blaine) Wolbeck, Ron (Kristen) Fell, Kiara Walsh; great grandchildren: Jace and Lacey; sister Mary-Elizabeth (Rick) Walsh; brothers: Francis (Grace) Walsh, Edmund (Evangeline) Walsh, Ronald (Ann) Walsh, Eric (Lea-ann) Walsh, Brendon (Deanna) Walsh, Thomas (Georgina) Walsh as well as the Martin family and numerous nieces and nephews. He was predeceased by his parents William and Elizabeth Walsh and sister Martina Lewis.
William (Loyola) made many lifelong friends throughout his career in the mining industry, starting in 1963 and ending in 1996 due to a mining accident.
This career saw Loyola and family live in many beautiful places, including Fleur de Lys, NL, Granisle, BC, Pine Point, NWT, Faro, YK and finally settling in Kelowna, BC in 1988.
During his life, Loyola volunteered countless hours in many organizations and once he retired, he focused on the Lions Club, Royal Canadian Legion, Knights of Columbus and a Eucharistic Minister at St. Theresa's Church.
A Funeral Mass will be held on Saturday, March 3, 2018 at 1:00 pm at the Holy Spirit Parish, 1260 Neptune Road, Kelowna, BC.
If you wish to send a condolence, post photos or share a memory, please scroll down the page to the area called "Share Your Condolences."
Service
Saturday, March 3, 2018 at 1:00 pm
Location
Holy Spirit Parish