We Remember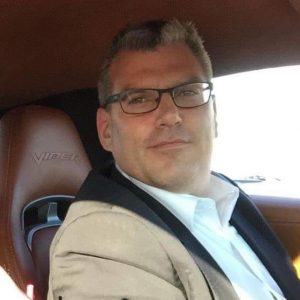 WINSLOW, Lennard "Big Lenny" William
May 9, 1969 — July 9, 2019
Lennard passed away Tuesday July 9, 2019 in Vernon, B.C at the age of 50 years. Lennard was born May 9, 1969 in Selkirk, MB and raised in Falcon Lake, MB. Lennard attended High School in Steinbach, MB and later moved to Winnipeg, MB where he started his family; first Dylen, then Danielle, Lennox, and Brooklen. After his children were born, Lennard got into the car business. He was an instant success – a "born salesman".
Lennard lived in many cities and spent the last 10 years in the Okanagan. He loved life, skiing with his boys, golfing with Grandpa, and travelling- especially to Thailand. But most of all he loved his children – he talked about them constantly. He was so happy to have been reconnected with his daughter Danielle and learned that he was a grandfather of 3 – he showed everyone their pictures and drawings.
Lennard will be deeply missed by his 4 children: Dylen Winslow, Danielle Lackey, Lennox Winslow, and Brooklen Winslow; his grandchildren Eliana, Cooper, and Maverick Lackey; his mother Shirley Winslow; sisters Leanne Feilberg and Lorna (Brian) Nazar; nephews Ryan (Lynette) Nazar and their children Katrina and Dean, Kyle Nazar and his son Alexander, Tyler Nazar, Justin (Amanda) Feilberg and their son Ethan, Brendan (Stephanie) Feilberg and their children Adelynn and Finnley, and Riley (Kari) Feilberg and their son William; niece Lauren (Wesley) Proceviat and their children Caleb and Emily, as well as a large extended family. Lennard was predeceased by his father, William Winslow, and his brother in-law Erin Feilberg.
A service was held for Lennard Sunday, July 21, 2019 at 11:00am at Springfield Funeral Home, 2020 Springfield Road, Kelowna. A Celebration of Life will also be held on Friday, July 26, 2019 at 3:00 pm at the Whiteshell Community Centre in Falcon Lake, Manitoba. If guests wish to do so, Memorial Donations may be made in Lennard's memory to Kelowna's Gospel Mission, kelownagospelmission.ca. If you wish to send a condolence, post photos or share a memory, please scroll down the page to the area called "Condolences".
To view the service live
Service
Friday, July 26, 2019 at 3:00 pm
Location
Whiteshell Community Centre in Falcon Lake, Manitoba
Service Information
Service Details
The service for WINSLOW, Lennard "Big Lenny" William is scheduled for Friday, July 26, 2019 at 3:00 pm. Below you will find the map for the service location and the contact information should you have any questions.