We Remember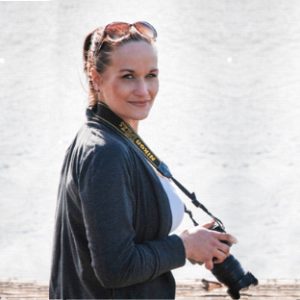 DONLEY, Aarin Nichole
December 26, 1983 — August 21, 2020
Aarin will always be in our hearts as she leaves behind two beautiful boys Aiden Joseph James (3 years) and Axel David James (4 months).  She had a loving heart where family and her faith in Christ was her foundation.  Aarin loved to cook and attended the Pacific Culinary Institute.  She was recently accepted to attend Sprott Shaw College taking the Community Resource program with the goal of working with pregnant teens with addiction concerns.  Aarin loved to garden with her boys in tow, and to help her grandma tend to her plants and garden as well.
Aarin is survived by her mom Sylvia Donley and her brother Levi Donley.  Aarin had a special relationship with her Grandma Hazel Crebo; Uncle Larry (Fiona); Lainey (Tim); Uncle David (Chandra); and Jade, Xander and Cali whom she loved and considered her stepchildren.  She was predeceased by Grandpa Joe and her father Steve Donley.
A Service for Aarin will be held Saturday, September 12, 2020 at 1:00 pm at Springfield Funeral Home 2020 Springfield Road, Kelowna; followed by a reception at Kelowna Community Theatre 1375 Water Street, Kelowna, BC. Due to Covid-19 restrictions the number of attendees will be limited, if you wish to attend please click here to sign up. If you are unable to attend in person, please join the family online by Livestream (see below).
Memorials are greatly appreciated to the GoFundMe Aarin Donley for the care and education of little Aiden and baby Axel.
If you wish to send a condolence, post photos or share a memory please scroll down the page to the area called "Condolences".
Safe in the arms of Jesus
Aarin rests.
THIS SERVICE WILL BE LIVESTREAMED/BROADCAST ON SATURDAY, SEPTEMBER 12, 2020 AT 1:00 PM.
Service
Saturday, September 12, 2020 at 1:00 pm
Location
Springfield Funeral Home
Service Information
Service Details
The service for DONLEY, Aarin Nichole is scheduled for Saturday, September 12, 2020 at 1:00 pm . Below you will find the map for the service location and the contact information should you have any questions.