We Remember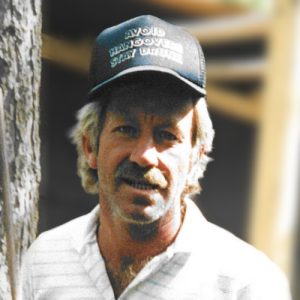 KAM, Fredrick "Fritz" Victor
September 21, 1953 — March 24, 2021
The family of Fredrick Victor Kam of Kelowna, BC is saddened to announce his unexpected passing on Wednesday, March 24, 2021, at the age of 67 years.
Fred was born and raised in Kelowna, BC in the Rutland area. In his early years of adulthood he moved to Fort St. John, BC for a short period and then returned to Kelowna, BC until his passing.
Fred worked for Armada Steel for 30 plus years as an ironworker until his retirement in 2019, after retirement Fred took life easy. He was a very easy going guy. Fred enjoyed hunting, camping, and watching his sports on TV. Up until a few years ago, Fred loved to spend time at Whatshan Lake at his and his brother's cabin. His favorite time of the year was the Fall when he could go to the cabin, hunt and hang out with his brothers, brother-in-law, and buddies; they would chew the fat about anything and everything, including a lot of hunting stories. Fred was a quiet, easy going guy with a great sense of humor. Fred never married, but he was a great uncle and brother, family meant a lot to him.
Fred is survived by David (Donna-Lee), Robert, Bernice, Judy, Randy (Betty), Shelley (Tim), Rose, Richard (Joan), Donald, Doug; numerous nieces and nephews; and other extended family. Fred was predeceased by his parents Albert and Wilma Kam; brother Lenard (Iris); sister Linda (John); brothers Rodney and Gerald; sister Sheila; brother-in-law Dwayne; and nephews Gordy and Michael.
Due to pandemic restrictions, there will be no service at this time; a celebration of life will follow at a later date.
If you wish to send a condolence, post photos, or share a memory please scroll down the page to the area called "Condolences".