We Remember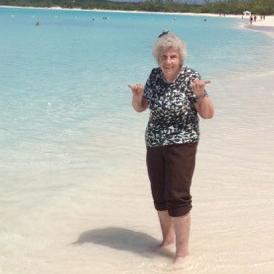 MISKUSKI, Violet
—
1926 – 2020
It is with great sadness we announce the passing of Violet Miskuski who died peacefully on July 20, 2020, at the age of 93. Born in South Vancouver, BC, she leaves behind a loving family: her sons Brent, Lorne, Gordon, Tim, Dave, and Ken; her grandchildren Matthew, Vanessa, Randy, Clint, Leah, Laurie, Ben, Amy, Kim, Jason and Steven; her great-grandchildren Shelby, Brooke, and Raeann; her great-great-grandchildren Jase, Rose, Sammy, and Kezian; as well as her sisters Beatrice and Cassy; and brothers Gordon, John, Albert, and Stan. She was sadly predeceased by Sandra.
A loving wife, mother to great-great-grandmother, Vi was kind and compassionate and had a great strive for life. She fought hard over the last couple of years, she was a strong individual, independent. Rest in peace in the heavens above, love you.
A Celebration of Life to honour Violet will be announced. If you wish to send a condolence, post photos or share a memory please scroll down the page to the area called "Condolences".