We Remember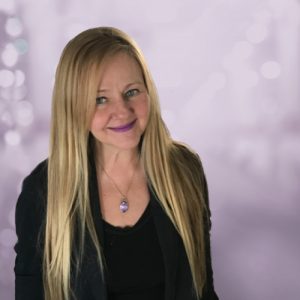 POLLARD, Cheryl Lynn Marie
November 26, 1958 — September 8, 2022
Cheryl's life didn't come to an end with her death. Cheryl passed away on September 8, 2022, at the age of 63. Her beloved family will continue to honour her legacy by living their lives to the fullest.
Cheryl is survived by her loving husband, Larry, and mom Blanche. She was the proud mama of her children, Amanda, Piajge (Andrew), Piper (Alexis), Poe-Gabriel, P'sao, and Pru Pic'abou. She also leaves her granddaughters Zaylee, Quinlyn, and Vaiya to carry on her beautiful spirit.
Cheryl was born in Dawson Creek to parents Blanche and Larry Pollard. As a child, she enjoyed attending the Fall Fair with her grandma Vera, playing with the neighbour kids and her dog Tish. Many of her younger days were spent babysitting, picking out fabrics and patterns to sew, and heading downtown with her bestie Donna.
Her willful spirit took her and her young daughter to live down south for a few years. Upon returning to Dawson Creek, she met Larry, the love of her life. They added five more sweet babies to their family. The family moved to Kelowna, BC in 2008.
Cheryl was exceptional! She was a free spirit, danced to her own beat, had an adventurous soul and knew what she wanted…and also how to get it.  Growing up with her five brothers, Randy, Terry, Darren, Dale, and Shawn, may have attributed to her tenacious, determined character. That character helped her to reach her goals and saw her through the toughest of times. Her recent journey with Cancer was no exception. She approached her diagnosis with the most positive, courageous mindset. Her strength was unsurpassable and a true inspiration. The nurses said that she was "remarkable" which we already knew.
She was a vibrant soul, a gypsy at heart. Her playful spirit shaped her life as she lived in the present and encouraged those around her to savour the little things. Cheryl was known for her LOVE of the colour purple and all things purple, but only the right shade of purple…we would say a medium purple…she would say it had to be the "perfect" purple.
Being a mom of six children, Cheryl always put family first and had time to lend an ear or share her wisdom. She loved learning new things and reading about ways to enhance personal growth. A fun afternoon would often include park hopping, and a picnic with fries and gravy. Her childlike spirit was activated as soon as she sat on a swing set…her long hair swaying in the breeze. She was ahead of her time; drinking soy milk before it was a thing. She had an inherent love of astrology, numerology, the letter P, crystals, thunderstorms, and the moon.
One might forget the exact sound of her voice, or how her face looked when she smiled, but it will be impossible to forget the feeling of her embrace or the depth in which she loved.
In lieu of flowers, donations may be made to the family for the purchase of a memorial bench to be placed in her favourite heritage flower garden.
If you wish to send a condolence, post photos, or share a memory, please scroll down the page to the area called "Condolences".