We Remember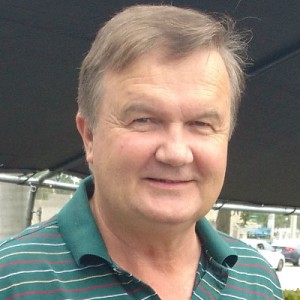 SPEARMAN, Dr. Blair
—
Dr. Blair Spearman passed away unexpectedly on October 1st, 2017 at the age of 66 at his favourite cottage on the Arrow Lakes in the Kootenays. He is survived by Laura, his devoted wife of 33 years, his precious daughter Valerie, his loving sister Paula Angus (Bill) and niece Meredith Angus of Calgary; his uncle George Spearman (Helen), first cousin Doug Spearman (Ginette) and many more cousins and relatives of Ottawa. Predeceased by his parents Ken and Eileen Spearman. He was born in Ottawa, Ontario on September 29th, 1951 and completed his undergraduate and master's degree at Carleton University before going on to finish a PhD at Pennsylvania State University where he met one of his best friends and a well-known mathematician, Dr. Lance Littlejohn.
He was not only a wonderful husband and father but also a renowned mathematician. He inspired thousands of students with his simple yet eloquent teaching style that even made some of his students decide to switch their major in order to pursue mathematics instead. He was the very first recipient of the UBC Okanagan Teaching Excellence and Innovation award and was consistently on the Teaching Honour Roll. Research was something he greatly enjoyed and had a passion for, having published over 115 mathematical papers in well known journals with co-authors including Dr. Kenneth Williams. He taught at UBC Okanagan for many years and worked alongside brilliant colleagues including Dr. Qiduan Yang, Dr. Heinz Bauschke, and Dr. Shawn Wang.
Blair was an avid outdoorsman who was very fond of nature and wildlife and spent most of his spare time canoeing, fishing and harvesting game. He often said that most of his creative ideas for research came from his contact with nature. With that said, in lieu of flowers, donations can be sent to the BC Wildlife Federation. Blair's memorial service will be held on October 9th, 2017 at 1:00 PM at the Springfield Funeral Home in Kelowna. There will be a visitation beforehand from 12:00 to 1:00 PM.  If you wish to send a condolence, post photos, or to share a memory, please scroll down this page to the area called "share your condolences."
Visitation
There will be a visitation before the service from 12:00 to 1:00 PM.
Springfield Funeral Home
(2020 Springfield Road, Kelowna, BC)
Service
Monday, October 9th, 2017 at 1:00 PM
Location
Springfield Funeral Home
Share with Others:
BC Wildlife Federation, #101 - 9706 188 Street, Surrey, BC, V4N 3M2 Link:
www.bcwf.net
Service Information
Service Details
The service for SPEARMAN, Dr. Blair is scheduled for Monday, October 9th, 2017 at 1:00 PM . Below you will find the map for the service location and the contact information should you have any questions.