We Remember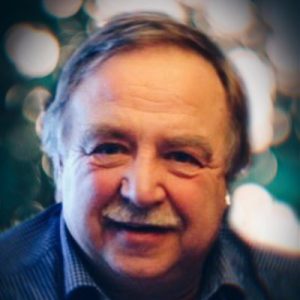 GABRUCH, Alvin
—
It is with deep sadness that the family of Alvin Gabruch announces of his passing on January 2, 2021 at the age of 67.
He leaves behind his children, Andrew (Annick), Chelsea and Alex; as well as his 5 grandchildren, Isabelle, Joseph, Benjamin, Samuel and Jack. He also leaves behind his siblings, Wendy, John and Tammy.  He was sadly predeceased by his brother David and his beloved son Jeremy.
Alvin was a big personality. As the oldest of 5 children, he was raised on a farm near Battleford, Saskatchewan. In 1971, he graduated from high school; the 1st graduating class from the newly built Comprehensive High School in North Battleford. Then in 1972, he was awarded The Dalgliesh Award as the top aggregate for 4H cattle production. He traveled to England aboard a Dalgliesh grain cargo ship and toured around England, all expenses paid for 3 months. He returned to attend the University of Saskatchewan and enrolled in the Agriculture Program. He completed a year and then returned to the farm where he worked alongside his parents. He loved agriculture and was an accomplished farmer.
In 1985, he and his family moved to Creston, BC where they purchased an apiary. He continued to be involved in grain farming and was later employed by the School District. He began driving a school bus and then moved into other job postings. In 1996, he purchased a property where he grew his farm and added a cattle operation. He loved the farm as well as his dogs.
As a member of the Pentecostal Church he was involved with the youth ministry, and served on the board. Alvin also participated in a missionary trip to Guatemala and Ukraine. He also travelled internationally for enjoyment.
Alvin will be missed.
Due to COVID restrictions, there is a private interment service on January 23, 2021.
Donations can be made to the JoeAnna's House with the Kelowna General Hospital Foundation by visiting www.joeannashouse.com
If you wish to send a condolence, post photos, or share a memory please scroll down the page to the area called "Condolences".