We Remember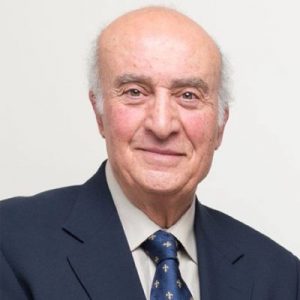 ASHRAF, Faramarz
—
Faramarz left his physical existence to continue his spiritual journey on Monday, February 25, 2019.  He is survived by his loving wife Ninous of 46 years; daughters: Nava and Valeh; sisters: Fatimeh Ashraf, Zarin Ashraf and Shahine Maani; brothers: Rahmat Ashraf, Goodarz (Azar) Ashraf and Qumars (Goli) Ashraf and many nieces and nephews.  He was predeceased by his sister Simin Afiatpour, his mother Farhang and father Ata'u'llah.
He was an extraordinary husband, father, brother and uncle. His dedication to his family and his faith were an inspiration to those who know and love him, and his spirit of service was unmatched. He is forever loved and will be immensely missed.
A Memorial Service will be held on Friday, March 1, 2019 at 4:00 pm at Springfield Funeral Home, 2020 Springfield Rd, Kelowna, BC.
If you wish to send a condolence, post photos or share a memory, please scroll down the page to the area called "Share Your Condolences."
This service will be live-streamed/broadcast Friday, March 1, 2019 at 4:00 pm.
Service
Friday, March 1, 2019 at 4:00 pm
Location
Springfield Funeral Home