We Remember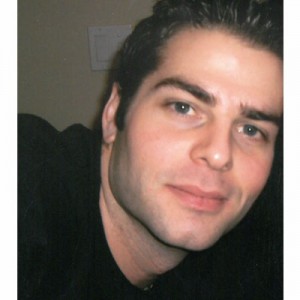 BERTOLOTTI, Mitchell
—
Mitchell passed away on March 26, 2018 at Kelowna General Hospital at the age of 37. He was born in Kamloops, BC.  Until he was 9, the family operated a cattle feed lot business; in 1990 they moved to Lake Country where they lived in an orchard.  Mitchell graduated from George Elliot High School in 1999 and went on to trade school for Auto Mechanics, graduating 4 years later as a Red Seal Automotive Technician.  In 2001 he met Meghan Kitts; they were married in 2007 and daughter Kinsley was born November 20, 2017.
Mitchell was an adrenaline junkie, a workaholic, a perfectionist, loved to play jokes and was well liked by those who knew him. Snowmobiling was his passion, but he also enjoyed sky diving, all watersports and dirt and street biking.
He will be sadly missed by his wife Meghan; daughter Kinsley; parents Peter and Brenda Bertolotti; grandparents John and Joyce Burdess; sister Beverly Bertolotti; nephew and niece Isabella and Roman Campbell as well as many aunts, uncles and cousins.
A Memorial Service will be held on Saturday, April 14, 2018 at 1:00 pm at Springfield Funeral Home, 2020 Springfield Road, Kelowna, BC. In lieu of flowers, donations may be made to the BC Cancer Foundation, 686 W Broadway, Vancouver, BC V5Z 1G1 www.bccancerfoundation.com.
If you wish to send a condolence, post photos, or to share a memory, please scroll down this page to the area called "share your condolences."
THIS SERVICE WILL BE LIVESTREAMED/BROADCAST ON SATURDAY, APRIL 14TH AT 1:00 PM
Service
Saturday, April 14, 2018 at 1:00 pm
Location
Springfield Funeral Home
Service Information
Service Details
The service for BERTOLOTTI, Mitchell is scheduled for Saturday, April 14, 2018 at 1:00 pm . Below you will find the map for the service location and the contact information should you have any questions.