We Remember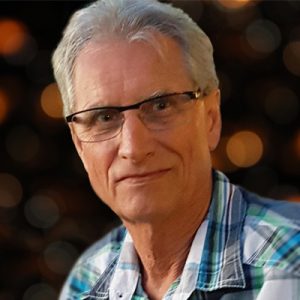 BIGLER, Laurence Anthony
—
With heavy hearts we announce the passing of Larry on November 2, 2019 at the age of 70. He is survived by his loving wife Terry Fraser-Bigler; daughter Kimberly (Steve) Maurice; sons Sean (Cindy) Bigler, Trevor Fraser, and Christopher (Tammy) Fraser; grandchildren Aleasha, Jessie, Kali, Allan, Caden, Isabella, and Kane; as well as his mother Margaret Bigler; brothers Ronald (Gay) Bigler and Richard Bigler; and sister Leslie (Wayne) Larochelle. He is also survived by the mother of his children, Cindy (Dieter) Hassel; stepmother Jean; and sisters-in-law Brenda and Donna (Verne). He was predeceased by his father, Anthony Bigler, and his father/mother-in-law Laurence and Florence Pixley.
Born in Armstrong, Larry spent his early years in Maple Ridge. As an adult he moved to Kelowna and began a long and dedicated career in Financial Services. Larry moved to Calgary for 10 years where he completed his goal of guiding and coaching others through his consulting business. He returned to Kelowna for his retirement and it was well spent enjoying wonderful memories with his family and friends.
Following a sudden and brief encounter with cancer, Larry's wish to spend his final days at home surrounded by best friends and family was realized. Larry maintained unrelenting passion for his family, old cars, music, hockey (go Flames go), fishing, golf and Mexican vacations.
This true gentleman was a passionate and dedicated professional, a loving father, grandfather, son, brother and husband who instilled strong values in those he loved. He will be forever loved, remembered and deeply missed.
The family would like to thank the Palliative Care nurses for their amazing care and compassion.
A Memorial Service will be held on Friday, December 6, 2019 at 4:00 pm at Springfield Funeral Home, 2020 Springfield Road, Kelowna, BC. Since Larry loved to watch hockey and root for his favorite teams, we encourage you to wear your favorite hockey jersey to the service in a tribute to one of his passions.
In lieu of flowers, donations may be made to the BC Cancer Foundation, www.bccancer.bc.ca. If you wish to send a condolence, post photos or share a memory, please scroll down the page to the area called "Condolences".
Service
Friday, December 6, 2019 at 4:00 pm
Location
Springfield Funeral Home
Service Information
Service Details
The service for BIGLER, Laurence Anthony is scheduled for Friday, December 6, 2019 at 4:00 pm . Below you will find the map for the service location and the contact information should you have any questions.