We Remember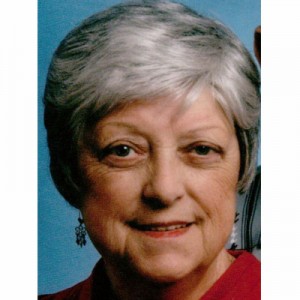 BLANKE, Shirley Anne (nee Smith)
December 19th, 1934 — August 5th, 2017
Born December 19th, 1934 and passed away peacefully in the early morning of August 5th, 2017 at Cottonwoods at the age of 83 years after a lengthy illness.
Shirley is survived by her husband Albert of 62 years, 1 half-brother Alan (Jean) Nottingham, and one half-sister Rona of France, two sons Guy (Linda) and Gary (Heather) of Kelowna; 3 granddaughters, 4 great grandchildren.
She touched the lives of all her family and friends with her love and humour and will be sadly missed. Shirley was born in Nottingham England and met her husband Albert while he was in the Canadian Air Force on tour through Europe. They were married December 4th 1954 in Nottingham and then resided at several air basses across Europe. Her eldest son was born in France in 1955. Upon returning to Canada in 1957 she gave birth to her second son. She has resided in Kelowna with her family since August of 1964.
Heartfelt gratitude must be extended to the wonderful and caring staff at Cottonwoods who made Shirley's near 2 year stay a pleasant experience. Kind mention should also be made to her attending physician, Dr. Mackle.
In lieu of flowers, donations can be made to the Canadian Cancer Society.
A celebration of life will be scheduled for a later date.
If you wish to send a condolence, post photos or share a memory, please scroll down the page to the area called "Share Your Condolences."
Service: Scheduled for a later date
Service Information
Service Details
The service for BLANKE, Shirley Anne (nee Smith) is scheduled for Scheduled for a later date. Below you will find the map for the service location and the contact information should you have any questions.