We Remember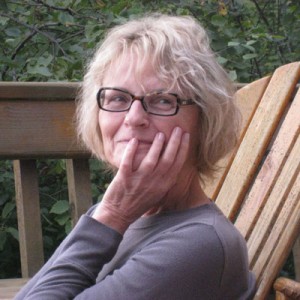 BUDGEN, Claire
—
Claire was born in Westlock, Alberta and died in Kelowna, British Columbia on January 3, 2017 surrounded by loving family and her partner Scott. Claire was a lifelong learner attaining her baccalaureate, masters and doctoral degrees. She dedicated her work at the University of British Columbia Okanagan and Okanagan College to educating others. Her shining intellect and her generous and caring presence enriched the lives of many who knew her.
Claire was a Registered Nurse and a skilled dedicated clinician, educator and researcher. Her commitment to excellence was the foundation of all her work. Over her career, Claire provided visionary and innovative leadership in mental health, nursing education and in promoting the health and wellbeing of campus communities. The impact of her work was far reaching and extended beyond the Okanagan community into provincial, national and international arenas.
She will be dearly missed by her colleagues, friends locally and around the world and of course, by her loving family. She died as she lived, with tremendous dignity and courage. For those who knew and loved her, it will be an honour to follow Claire's example.
A celebration of life will be held at 1:00 pm on February 5, 2017 at the Capri Hotel.
In lieu of flowers please consider a donation to the Dr. Claire Budgen Memorial Fund at the Central Okanagan Foundation. The fund, established by Claire's friends and family will support a nursing scholarship in her name. To give online please see www.CentralOkanaganFoundation.org and select the Fund – Budgen, Dr. Claire Memorial Fund. For more information call 250.861.6160, #217 – 1889 Springfield Rd. Kelowna BC V1Y 5V5. Condolences may be sent to the family by visiting www.springfieldfuneralhome.com, 250-860-7077.
If you wish to send a condolence, post photos or share a memory, please scroll down the page to the area called "Share Your Condolences."
Service: 1:00 pm on February 5, 2017
Location: Coast Capri Hotel
Service Information
Service Details
The service for BUDGEN, Claire is scheduled for 1:00 pm on February 5, 2017. Below you will find the map for the service location and the contact information should you have any questions.