We Remember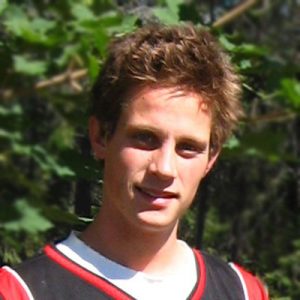 CARTER, Tyson James
June 22, 1989 — January 26, 2019
It is with great sorrow that we announce the passing of Tyson on January 26, 2019 at Vancouver General Hospital.  Tyson is survived by his mother Pam Nicholas, father Jim Carter, brother Brett Carter, sister Kacee Carter, grandmothers Donna Nicholas and Jean Richards-Carter and many aunts, uncles and cousins.
At age 15, Tyson was diagnosed with Schlerosing Cholangitis and his tragic death resulted from complications due to his failing liver.
Tyson was a mechanical engineering student at Okanagan College, and it was his work in non-destructive testing and his intellectual skills that directed him to that career path.
His loves in life were hockey, dirt biking and music. He was "that" guy everyone wanted on their team; whether it was sports, work or a social event.  He was a cheerleader: an enthusiastic and vocal supporter of someone or something.  He was a workhorse with a stubbornness that could only be described as fierce determination. And he possessed a quick wit to bring humour to any situation and make everyone feel welcomed and valued. Most of all, he exuded confidence and would not hesitate to speak up and speak out.
We were proud of Tyson and he will be greatly missed.
Special thank you to the medical staff at Kelowna and Vancouver General Hospital for taking excellent care of our son.
A Memorial Service will be held on Friday, February 1, 2019 at 1:00 pm at Springfield Funeral Home, 2020 Springfield Rd, Kelowna, BC. In lieu of flowers, memorial donations may be made to Jumpstart, www.jumpstart.canadiantire.ca. If you wish to send a condolence, post photos or share a memory, please scroll down the page to the area called "Share Your Condolences."
Service
Friday, February 1, 2019 at 1:00 pm
Location
Springfield Funeral Home
Service Information
Service Details
The service for CARTER, Tyson James is scheduled for Friday, February 1, 2019 at 1:00 pm . Below you will find the map for the service location and the contact information should you have any questions.