We Remember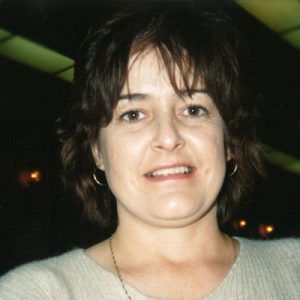 CHIPIL (BROWN), Leslie Jane
—
Leslie went to be with the Lord suddenly and unexpectedly on Friday, April 19, at the age of 60. She is survived by her loving family: son Fraser MacQueen (Gabrielle Trussler), daughter Callah MacQueen and son Reid MacQueen: siblings Dale Chipil, Joanne Miller (Bruce) and Bob Chipil and his son Nicholas Chipil. Predeceased by her parents Edward (Ted) and Jean Chipil.
Leslie grew up in Prince George, BC. She joined the Canadian Armed Forces where she served her country for 20 years in various locations.  Her first son, Fraser, was born in 1992, Callah was born in 1993 and Reid joined the family in 1995.
Leslie loved cats, bingo and hockey. She was always there to listen and to talk to.  She will be dearly missed by her family and friends.
A time of visitation will be held on Tuesday, April 30, 2019 at 1:00 pm at Springfield Funeral Home, 2020 Springfield Rd, Kelowna, BC. In lieu of flowers, donations may be made to Support Our Troops, www.supportourtroops.ca.
If you wish to send a condolence, post photos or share a memory, please scroll down the page to the area called "Share Your Condolences."
Visitation
Tuesday, April 30, 2019 at 1:00 pm
Springfield Funeral Home
(2020 Springfield Rd, Kelowna, BC)