We Remember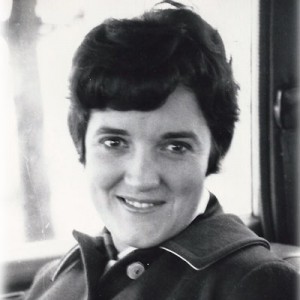 ELMAS, Lesley Anne
—
Lesley Anne Elmas passed away peacefully in the early morning hours of Monday April 3rd in Kelowna, British Columbia at the age of 74 years. She is survived by her children, Tarik (Erin), Peter (Cecily) and Susan (Stef), and her grandchildren, Oscar and Wyatt, Bodhi and Luna, and Charly. She was predeceased by her mother Eileen and her brother Peter.
Lesley was born on a small farm in Watrous, Saskatchewan before growing up in both London, England and Montreal, Quebec. After an exciting period of work in Turkey, she planted roots and raised her family in Ottawa, Ontario. She enjoyed a successful career at Northern Electric, Bell Canada and the CRTC. She spent her final few years enjoying the natural beauty of the Okanagan Valley from Kelowna, British Columbia.
Lesley will be remembered as a loving mother and grandmother, a wise and caring friend, and an inspiring colleague. She loved to travel, and could always be found deep in a good book. Her sweet, genuine smile will be forever cherished by all who knew her.
In lieu of flowers, donations may be made to 'Kelowna Friends of the Library' (www.kelownafol.ca) or the Kelowna General Hospital Foundation (www.kghfoundation.com).
If you wish to send a condolence, post photos or share a memory, please scroll down the page to the area called "Share Your Condolences."