We Remember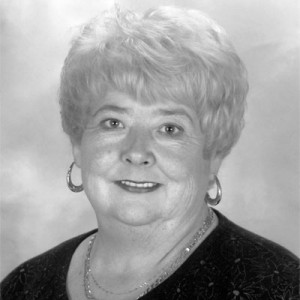 JUGNAUTH, Elizabeth Ursula Ann
October 29, 1946 — March 4, 2018
It is with great sadness that we say goodbye to Ursula Jugnauth, who passed away peacefully after a long struggle with declining health. Ursula was a strong, vibrant woman who made a meaningful difference in the lives of all those that knew her. Born in Dublin, she met her husband, Lallchand Jugnauth, in Ireland where they were married in 1969 and gave birth to Anand and Neville in 1970 and 1971, respectively.
With tremendous courage Ursula and Jag left all they knew to start a fresh life in small town Saskatchewan. It did not take long after arriving for the wonderful people of Elrose to lovingly embrace this new family. Derek was born in 1974 and the Jugnauths called Elrose home for more than twenty years.
In 1993, Ursula and Jag moved into Saskatoon to better deal with Jag's illness at the time. Saskatoon became home the next twenty years where Ursula again made strong connections with many new and great friends who now share in our sorrow as we say farewell.
In 2014, Ursula moved to Kelowna to be closer to family. During her relatively brief time in BC, Ursula made her usual impact, forming strong bonds with those close to her at Mission Villas and the dog park, where she loved to spend time with her pups Bo and Luke.
On March 4, 2018 Ursula slipped away peacefully under the extraordinary care of the staff at the Kelowna General Hospital, whose kindness and compassion touched our hearts and comforted our spirits. Ursula passed twenty years after her dearest Jag and sixteen months after her beloved sister Marie, in Ireland. We know they have all found each other once again.
Ursula is survived by her loving family in Canada: Anand and Eleonora, and their children Tyson, Colton, Logan, Gabrielle and Brayden; Neville and Lisa, and their children Damon, Max, Marin, Neve and Ryann; and Derek and Nanditha, and their children Elyse and Elaina.
She is also survived by loving family in Ireland: brother-in-law, Sean Wiley; and nieces and nephew Jennifer (Ralf), Joe (Naimh), Barbara (Ryle), Ursula (Fergus) and Elizabeth (John), and all of their children; as well as family in Mauritius and England, where a great number of Ursula's in-laws, and nieces and nephews have reached out to express their sadness.
Mom, we love you and will miss you always.
In lieu of flowers, Ursula would rather your support be directed to helping those in need at the Kelowna General Hospital: https://www.kghfoundation.com/donate-now/. Thank you.
To send a condolence, post photos, or share a memory please scroll down to "Share Your Condolences."
In lieu of flowers, Ursula would rather your support be directed to helping those in need at the Kelowna General Hospital, 2268 Pandosy Street, Kelowna, BC V1Y 1T2 Link:
www.kghfoundation.com/donate-now/