We Remember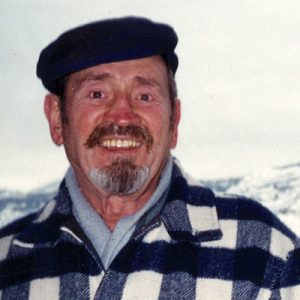 LASSNIG, Kurt Franz "Opa"
September 1, 1925 — June 8, 2019
Kurt passed away June 8, 2019 in Kelowna, BC at the age of 93.  He is survived by daughter Lisa (Henry) Ermer of Langley, BC and daughter-in-law Wilma Wambacher of Kelowna, BC. Others left to mourn are grandchildren Monica (Curtis) Pidhany of MapleRidge, BC, Susen Mayer of Austria, Martin (Natasha) Ermer of Port Moody, BC, Sylvia (Steve) Yarmak Oyama, BC, Linda (Brian) Boucher of Kelowna, BC, Brian (Tala) Wambacher Kelowna, BC; great grandchildren Jennifer Pidhany, Christina (Jesse) Pidhany, Tyler (Natasha) Ermer, Trevor Ermer, Daniel (Marissa) Yarmak, and Connor Yarmak, Eric Wambacher, Samantha Wambacher; great great grandchildren; Ryder Yule, Charlotte Ermer and Vincent Ermer; sister's Lotte Lutzky of Austria and Helene "Helli" Buchner of Austria; and numerous relatives in Europe cousins, nieces, and nephews. He is also remembered by the Kurtzreiter family, especially Eric and Adam, who adopted Kurt "Opa" as a grandfather figure as they shared many happy times together as a family. He was predeceased by his wife of 52 years, Ludmilla "Omi" Lassnig in 2000, son Peter Wambacher, in 2017 and his partner and companion Helga Kurtzreiter in 2017.
Born in Wein/Vienna, Austria, Kurt "Opa" apprenticed as a chimney sweep.  Kurt served in the Navy aboard several mine sweepers in the English Channel.  He survived 3 sinking's, upon the last he was taken as a prisoner of war by the Russians.  Shortly after the war ended, he met and fell in love with Ludmilla, his wife of 52 years. The family immigrated to Canada in 1955 and settled in Vancouver, BC.  Kurt worked on the trains as a porter travelling back and forth across the country.  He later became employed at Almetco where he worked until his retirement in the late 1980's, at which time he moved to Kelowna to be closer to his son and family.  He served as the caretaker at the Whispering Pines Lodge for many years.  Kurt loved to garden, cook and loved to walk his little dog "Chico" around the neighborhood.  He could often be seen, daily, picking up trash in the community.  He thrived on order and routine.  He was fortunate to meet his partner and companion Helga Kurtzreiter.  Their friendship was a mutual blessing, a friendship they shared until her passing in 2017. Kurt moved into Sun Pointe Village in 2017 where he was active on the food committee and was able to contribute to the maintaining of the beautiful grounds; growing flowers and fresh vegetables.
The family wishes to acknowledge the kind and caring staff at Sun Pointe Village, extending heartfelt gratitude to Bonnie de Vries and Shannon Thomas for their personal attention to Kurt while in residence and also in his final weeks. Also, a special thank you to all the wonderful staff at hospice house in Kelowna for making Kurt comfortable and for caring for his every need in his last days.
"TO LIVE IN HEARTS, WE LEAVE BEHIND IS NOT TO DIE" -Thomas Campbell
A Memorial Service will be held on Saturday, June 29, 2019 at 4:00 pm at Springfield Funeral Home, 2020 Springfield Road, Kelowna, BC with Bruce Chamberlayne officiating. Should family and friends so desire, memorial donations in Kurt's name may be made to Hospice House Kelowna, https://hospicehousekelowna.com and the Canadian Wildlife Federation, http://www.cwf-fcf.org. If you wish to send a condolence, post photos or share a memory, please scroll down the page to the area called "Share Your Condolences."
Service
Saturday, June 29, 2019 at 4:00 pm
Location
Springfield Funeral Home
Service Information
Service Details
The service for LASSNIG, Kurt Franz "Opa" is scheduled for Saturday, June 29, 2019 at 4:00 pm . Below you will find the map for the service location and the contact information should you have any questions.