We Remember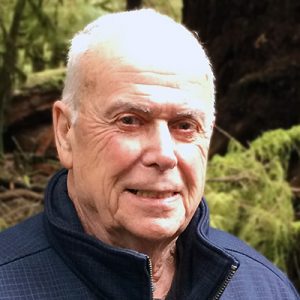 PALMER, Rex
October 13, 1936 — August 14, 2019
Rex passed away on August 14, 2019 at the age of 82. He is survived by his loving wife of 60 years, Caroline. Born in England on October 13, 1936, he was one of five siblings. He grew up in Winnipeg, MB, where he met the love of his life in elementary school.  They were later re-introduced by friends and Rex and Caroline were married on September 12, 1959. He worked at Headingley Jail in Winnipeg until in 1967 when Rex and Caroline moved to Kelowna to escape the cold. Rex then worked at Calona Wines until retirement.
Rex and Caroline enjoyed their cabin up a Bonaparte Lake for many years, having fun there in summer as well as the winter, celebrating many Christmases. Rex and Caroline also had a love for German Shepherds. Rex loved to go hunting and fishing with his friends. He had fun with all his toys and whistles: his boat, ATV, and snowmobile. There are many stories to be told and shared.
Rex was a true friend to many; he was always helping others. He helped build or re-model many houses, decks, and sheds. He was always there to help.  Rex had a daily routine with several life-long buddies where they met for coffee at L and O, Dairy Queen, and A&W.
Rex created an extra-special bond with many. He was the best "Big Brother" for Kevin, for 47 years, doing many fun things as Kevin grew up, then having a bond as an adult. Rex had many trips to Ottawa to visit his nephew, Randy and his wife Gloria. He had 14 summers with his nephew, Jeremy. Rex shared many "niches" with Brad and snuck away for lunches at Triple "O"s. Rex recently had a great trip to PEI with Donna (an "adopted" daughter). Rex was a loving, caring husband and friend. His friends were his family. He will be remembered and cherished forever in our hearts.
A Reception will be held on Tuesday, August 27, 2019 from 2:00 – 4:00 pm at Springfield Funeral Home, 2020 Springfield Road, Kelowna, BC. Should you so desire, memorial donations may be made to Cops for Kids, www.copsforkids.org. If you wish to send a condolence, post photos or share a memory, please scroll down the page to the area called "Condolences".
Service
Tuesday, August 27, 2019 from 2:00 – 4:00 pm
Location
Springfield Funeral Home
Service Information
Service Details
The service for PALMER, Rex is scheduled for Tuesday, August 27, 2019 from 2:00 – 4:00 pm. Below you will find the map for the service location and the contact information should you have any questions.