We Remember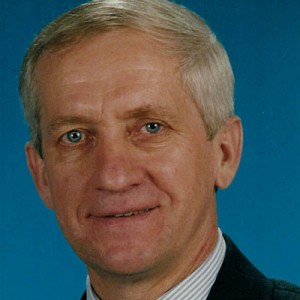 Rektor, Edward George
January 7, 1940 — October 4, 2012
Of West Kelowna, BC – Born January 07, 1940 in his parents' home in Gerald, Saskatchewan. Beloved husband of Theresa (nee McDonnell), called home into the arms of Jesus on Thursday, October 4, 2012. Memorial service will be on Friday, October 12, 2012, at 1:30 pm at Lakeview Heights Baptist Church, West Kelowna.
Ed was the seventh of eleven children of Frank and Amelia Rektor. He is predeceased by his father and mother and oldest brother Frank. He is survived by his loving, caring wife of 53 years, Theresa Rektor (nee McDonnell); daughter Laurie Ann Rektor and husband Gord Aitken, grand children Emma and Hannah, of Ottawa, Ontario; son Christopher Rektor and wife Susan, grand children Naomi, James and Victoria, of West Kelowna, BC; son Joseph Rektor and wife Anita, grand children Janelle and Melissa of Prince Rupert, BC; daughter Min Mary Frances Knight and husband Rob Knight, grand children Sarah, Jennifer and Stephanie, of West Kelowna, BC; and son Matthew Rektor and wife Vanessa, grand children Emily and Kathryn, of North Delta, BC. Also survived by nine brothers and sisters as follow: Amy of Waterloo, Ontario; Carl of North Vancouver, BC; Joseph (Ruth) of New Hamburg, Ontario; Anne of Kitchener, Ontario; Stanley (Marlene) of Waterloo, Ontario; Marion of Kitchener, Ontario; Lillian (Bruno) of Sudbury, Ontario; Larry (LeeAnn) of Wellesley, Ontario and Joyce of Milton, Ontario, plus many, many nieces and nephews from both the Rektor and McDonnell families.
Ed desired to include his own thoughts and reflections on his life:
January 07, 1940 was a very cold winter morning on the prairies, so I had been told but did not remember much. We lived in Gerald until 1941, and then moved to Port Arthur, Ontario. In 1945 the family relocated to Kitchener, Ontario where his dad was employed as a skilled tool and die maker for his entire life. We enjoyed many good times with other Czech relatives and friends in Kitchener.
After a 3-year courtship with Theresa McDonnell, the love of my life, we married on May 16, 1959. We both love children, having babysat many nieces and nephews during our courtship and always said we wanted to have 12 children (I was from a family of 11 and Theresa a family of 7). Bottom line is that after having 5 children we decided that 12 might not be such a good idea, however, we do have 12 grandchildren.
An avid court handball player since age 25, and also played squash and for many years ran 3 miles per day. In 1986 we hosted the World Court Handball Championships in Kelowna attracting over 450 players (from seven countries) plus spouses and children. We used 16 indoor courts at two clubs. My wife Theresa, son Christopher and daughter Min contributed most of their week to this endeavor. On June 25, 1987, our youngest son Matthew and I (on a bicycle custom-built by son Joseph from recycled parts) set out on our 4,000 kilometer 10-speed bicycle ride from Kelowna, BC to Kitchener, Ontario, a trip that Matt and I forever cherish. We were accompanied by Theresa and Christopher driving our 1970 VW Van. No cell phones or long-range Walkie-Talkies in those days so we carefully marked two sets of maps determining our routing for the day and met up each night for camping.
After a 15 year career in advertising with the Kitchener Waterloo daily newspaper, I chose to enter real estate in February 1971 and immediately became keenly interested in self-education including achieving my Broker's license and later, an FRI degree awarded to me in 1976 in Quebec City. Real Estate Education intrigued me and I began instructing the 150 hour pre-licensing course for Ontario Real Estate Association from 1974 or 1975 until relocating to BC in 1979. I started with British Columbia Real Estate Association as an instructor in 1985. I have always found teaching real estate as one of my most personally satisfying real estate experiences, because I thoroughly enjoyed helping Realtors to get started in their new careers.
Owned and operated Rektor Realty Inc. and Twin City Realty Inc in Kitchener Waterloo, owned and operated Bestco Real Estate Inc in Kelowna and worked with various real estate firms in Kelowna, lastly with Realty Executives of Kelowna.
My greatest life-altering experience occurred in 1980, when as a very arrogant and self-centred individual found my life spinning out of control. A Bible verse that I had been aware of for many years, kept cropping up into my brain even though I tried to suppress it because I was having so much (fun?), finally hit me between the eyes like a 2 by 4.
That verse is "For what does it profit a man to gain the whole world, and forfeit his soul?" Mark 8:36 NASB
It was then I turned my life over to Jesus Christ and accepted Him as my Lord and Savior and repented of my sinful life. He never promised a smooth path from thereon, but life has been so much more meaningful since then. I have served on several church boards, and found myself devoting increasingly more time to church work than even my real estate career, but have never regretted that decision. Theresa and I thrived on family gatherings which include 24 of us for any fully attended function such as many Christmas and Easter meals together, other special family functions and including our 50th Anniversary in 2009.
My fervent prayer is that unsaved relatives and friends would get to know Jesus through his Holy Word, the Bible, and accept Jesus Christ as their Lord and Savior, repent of their sins and receive eternal glory with our God and Creator. Jesus put it succinctly in John 14, verse 6: "Jesus said to him (Thomas), I am the way, and the truth, and the life; no one comes to the Father but through Me." NASB
Service: Friday, October 12, 2012, at 1:30 pm
Location: Lakeview Heights Baptist Church