We Remember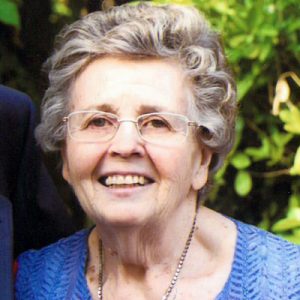 SENFT, Marjory (MacLaughlin)
July 30, 1936 — June 12, 2018
Born July 30, 1936 in Herbert, Saskatchewan, stepped into the presence of her Lord on June 12, 2018.
Marjory is survived by her loving husband of 62 years, Wilbert, and daughters: Janice (Ron) Smith of Puerto Vallarta, Julie (Randy) Schultz of Abbotsford, Joann (Bob) Fedderly of Fort St John; 5 grandchildren: Brandon Schultz, Bryce (Quinea) Schultz, Austin (Brittney) Schultz, Braden Fedderly, Mikayla Fedderly.
We as a family would like to express our deepest thanks to the staff at the Central Okanagan Hospice House for the compassionate and gentle care of our precious Mom. A Graveside service will be held on Tuesday, June 19, 2018 at 12 noon at the Kelowna Memorial Park Cemetery, 1991 Bernard Ave, Kelowna, BC.
If you wish to send a condolence, post photos, or to share a memory, please scroll down this page to the area called "share your condolences."
Service
Graveside Service on Tuesday, June 19, 2018 at 12 noon
Location
Kelowna Memorial Park Cemetery,